5G communication technology promotes our living standards and brings giant convenience to our daily lives. With mobile data developing from 1G, 2G, 3G, and 4G to 5G, our smartphones are upgrading with functions from calling to texting, music, and even video playing. Regarding these upgrades, 5G supports high data rates, reduces latency, improves system capacity, and links large-scale devices. In this article, you will find out more about how the 5G service will improve our usage of smartphones in daily life.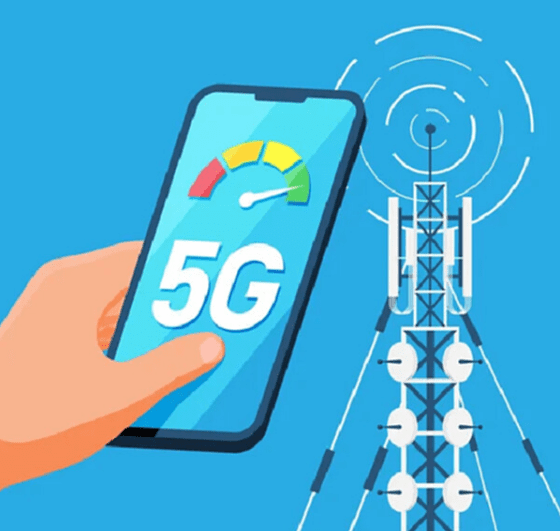 The Benefits that You Can Get from Your 5G Smartphone
Before using 5G services, please be sure that your smartphone is 5G compatible. If your smartphone is not, why don't you try honor 70 lite to enjoy the following amazing outcomes? The honor 70 lite specifications can bring you amazing experience.
Rapid Downloading and Uploading
The first significant benefit you can get from a 5G smartphone is the incredibly fast data rate. Compared to the previous 4G communication technology (1 Gbps appx), the peak data rate for 5G communication can reach 20 Gbps, which is a great leap in communication. For example, if you are downloading a game with a size of 50 Gb, it may just take seconds. With such a convenient speed, we will be able to download anything in a flash.
Meanwhile, as movie quality improves, the movie size also grows generally. With traditional smartphones, users always have to wait for a while for buffering, and when the users play the movie, it will be laggy in the middle. However, by using a 5G smartphone, this problem doesn't exist as the movie can be loaded instantly.
Besides, uploading is another concern that is affected by communication speed. When users upload a giant file (pictures/videos/documents), it drains a lot of power and costs a long time. Some users test and compare the uploading speed for an 80Mb video, with a 5G smartphone costing 9 seconds while the other 4G smartphone costs 35 seconds.
Real-Time Communication
The second benefit of using a 5G smartphone is the achievement of real-time communications. As technology develops, people are increasingly relying on smartphones from every perspective. In the past, real-time communications faced problems like poor connections, blurry cameras, and sound out of sync with pictures. By using a 5G smartphone, users will not have such problems, and also, international companies could arrange conference calls at any time because the conference quality and smoothness are well-improved under 5G connections.
Companies are applying Augmented Reality (AR) technology with the support of 5G, which benefits 5G smartphone users. In recent years, many companies have established AR functions. For users who are not at the site, AR could show every detail through a smartphone, and it is fast and smooth under 5G.
Well-covered Internet Service
To improve user experience, the coverage of 5G is expanding dramatically in the world. Deutsche Telekom manages 8,200 5G antennas in the 3.6 GHz band at present. Compared to last year, it is an increase of 3,200 antennas, which will expand the coverage area significantly. Similarly, Portugal demonstrated that there are around 6000 5G base stations now in the country showing a developing trend of 5G services. Therefore, the 5G smartphone will be more beneficial and popular on a large scale.
Conclusion
In general, 5G is the latest trend in telecommunication development, and more devices and services related to 5G will be developed. Thus, by using a 5G smartphone, users will enjoy the massive speed of communication, the smoothness of real-time services, and well-covered internet signals. Moreover, with more 5G-related services and products coming out, 5G smartphones are now the main trend in the global market.