A man in Saudi Arabia who had learnt the entire Quran by heart despite his severe disabilities has died at the age of 35 years, Inna Lillahe Wa Inna Ilaihe Razeun.
Tariq al-Wedaei had no limbs suffered from atrophy, the general physiological process of reabsorption and breakdown of tissues, involving apoptosis, according to al-Watan Online.
But his conditions did not prevent him from learning the Quran.
He even had to turn the pages of the Quran by his mouth.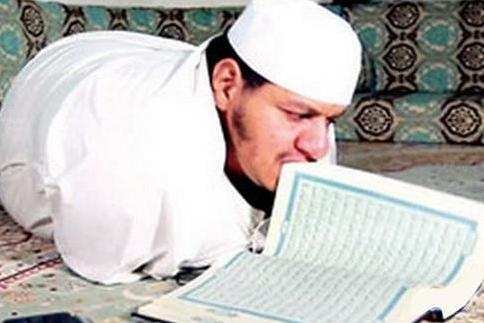 His brother says Tariq managed to memorize the entire Quran in four years after joining the Quran memorization society in his city.
A Quran teacher would go to his home everyday to teach Tariq, he said.
Tariq died in his home in home in Sarat Abidah, Asir region in southwest of Saudi Arabia on Sunday.