Earn money from home with affiliate marketing is one of the best solutions for people how want to work but they are stuck at home. This perfect opportunity brings a little extra income , it can be a full time career also.
Affiliate marketing is when publishers and advertisers work together , in a type of partnership , to sell to consumers . At this situation, advertisers may include any company or product  willing to pay others a commission to direct consumers to either buy a product or be added to an email lead list. Affiliates are often someone who owns a website or blog who places advertisements or links to a product or business page using a specific affiliate link that allows the company to see which individual sent them to the page .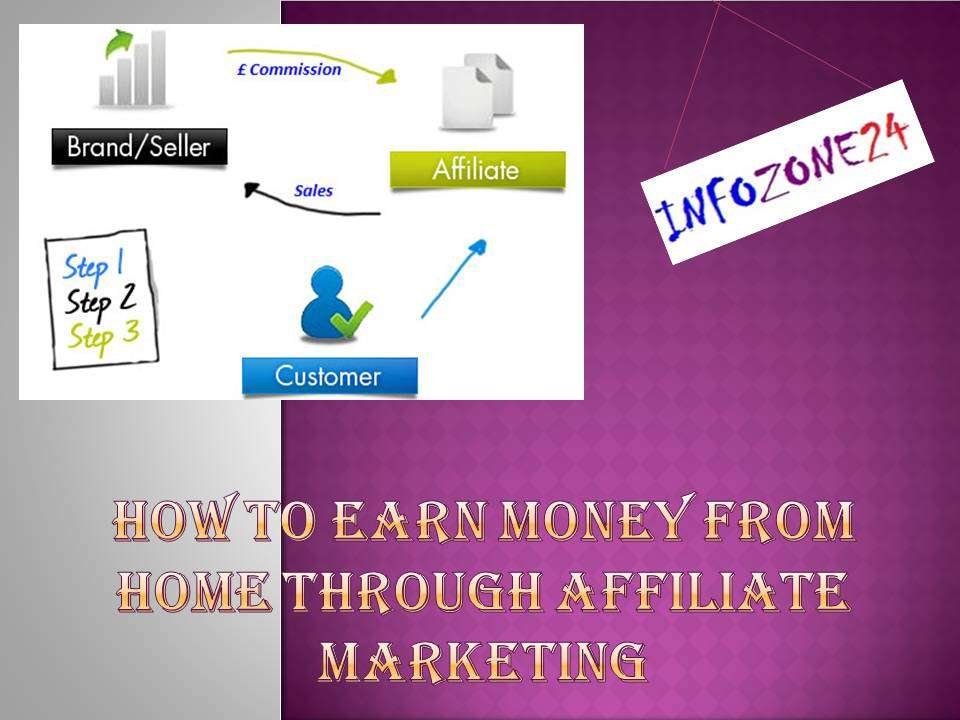 Affiliate marketers may sell any types of product in which a business is willing to share a portion of the sale. If you know a product or company which you would really like to work with, then, start by checking the website for affiliate information. Some companies may run their own affiliate programs while others work through a third party. They sell their Digital products such as e-books and digital downloads online and often offer a commissions % on their affiliate sales.
If you have a specific product in mind you would like to work with , start by searching the company website for affiliate information. The website will  often provide information on how the affiliate program works or direct you to who the third party company is that handles the affiliate sales. Amazon  is one of the most popular affiliate sources and allows affiliates to make commission selling any product from there. You can also design your own Amazon storefront to embed on your website. Other popular affiliate companies include  Click bank and Share a Sale. So you can earn money from home through them.
Really Successful affiliates will find products which  are a good match for your website and target audience . Marketing a large variety of items is not always a good strategy. Monitor your stats carefully and learn from them, placing the advertisements that work best on your site. Affiliate links can always be used in blog posts or articles as well and do not necessarily have to be in a sidebar ad . If you often write about different types of products this is a perfect way to direct consumers to where those products are available for purchase.
Affiliate marketing offers one way for website and blog owners to earn money from home through their sites . Finding products that are a good match requires some research but once set up the advertisements offer an easy option for generating extra income.
Recommendation: Killer Tips to Do Affiliate Marketing To Earn Money from Home