Forum is a typical platform where registered users attend and discuss about various problems. Some raise problem and some others give tentative solution of those problems. For backlink creation, commenting on Forum sites is very important. To get dofollow backlink it plays an wonderful role. You can get your site's back link through publishing posts, creating signatures or posting comments etc in forum sites.If you are a freelancer and if you have any experience in oDesk, you have seen that there are a lot of tasks available in oDesk related to comments posting in forum sites.
Today, I will show you how to get your site's back link through forum posting or comments posting in forum sites. Let us go to a forum site and follow the following steps. In this regard, I have chosen a forum site CNet Forum to create a back link through comments posting.
1) At first, register in this site http://forums.cnet.com/
2) Log in to this site
3) After log in to this site, you will see the below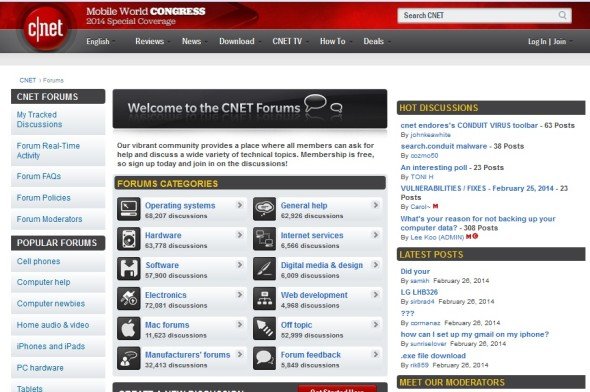 5) Next, click on a topics, say "I need help a hosting company"
6) Then, see the below image. Here, you will see that someone has written something on I need help a hosting company   to get suggestions from online forum.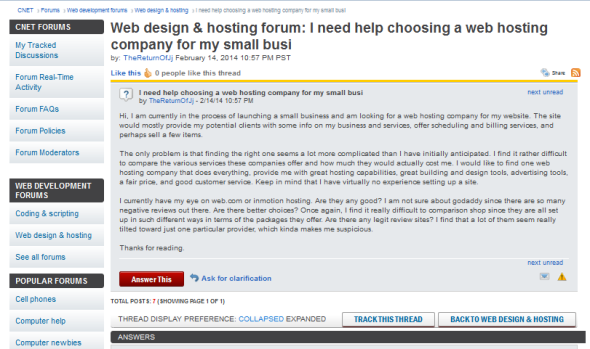 7) To post your comment in this section, you have to click on "Reply/Answer This" tab. Fill up all information in this window. Then, write something in reply. Here, I have written something in reply.
8) After writing something in reply, click on Preview Tab to see your reply with hyperlink text. This hyper link text is a back link for your site.
9)  Finally, click on Post Tab. Then, it will be published in the reply wall of that forum site. See the screen shot of this comments/reply.
By following above process, you can post any comments or reply in Forum sites. This is called Forum Posting. Though I have created a Hyperlinked Text for back link creation, but, for the first time, you should not do it. Because, these forum sites may banned your account as well as IP address also. They mean spamming by it. You should try to attend in these sites regularly and post or reply regularly without hyperlinked text. After a few days of attending in these sites, you may start to create hyperlinked text in reply or post. Then, you may be safe.
I hope this post will help you a lot for forum posting. I have tried to describe in a easy way with necessary screen shots. Thanks everybody to go through this post.