Great & Hot Job in World Food Programme (WFP). Salary is 70 Thousand (approx).
HSC Pass is Enough. HSC passed students can apply for this post.
See the details of the WFP Job from the below Notice:
Send CV to this email address: [email protected]
Salary in this Hot Job – Minimum: 69981 Taka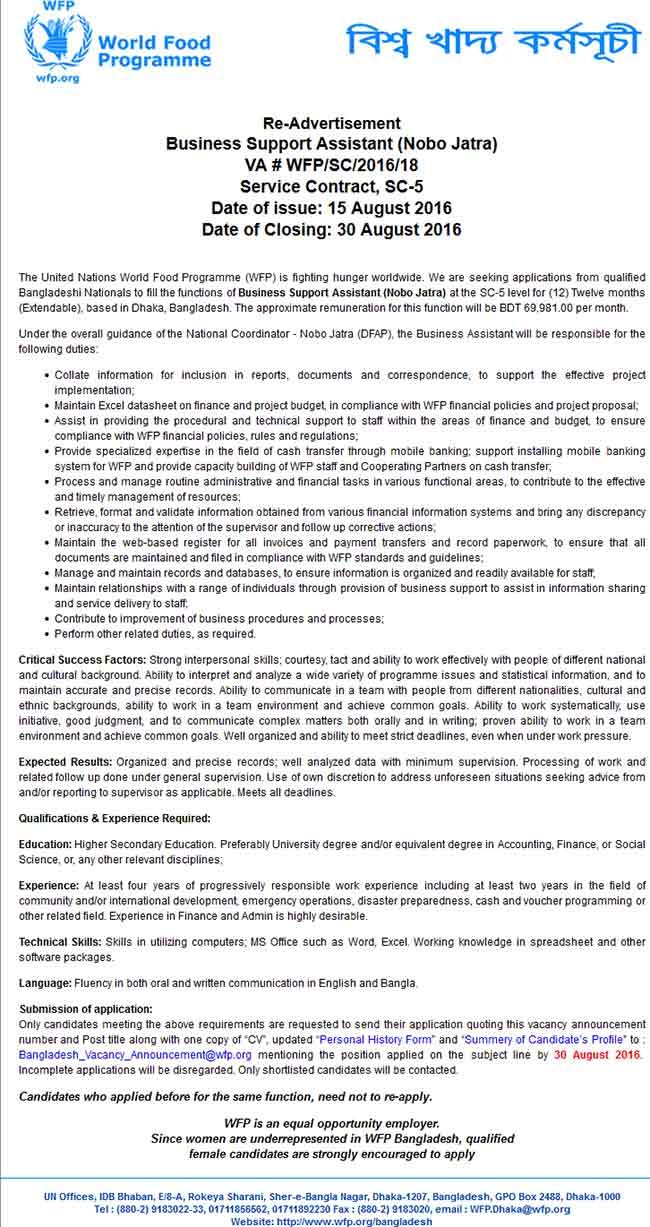 WFP is an equal opportunity employer. Since women are underrepresented in WFP Bangladesh, qualified female candidates are strongly encouraged to apply.
Application Deadline: 30th August 2016