It is important to make faster your
wordpress blog
to increase traffic. If your site is slow to load and visitor cannot enter into this site easily, then, they will be disturbed and will never enter into your site. Moreover, in SEO, speed of the site is also important. So , I think you are clear about its importance. Today, I will show you how to
make faster your wordpress blog
. Let use see, At first, we can check current speed of our blog from
this site
.
Let us start from our basic tasks:
Keep WP Plugin as less as possible: Normally, by using more plugins, your blog or site may become slower. You have to select right plugins for that. Those plugins where options are more, there is a possibility of more coding also there and this plugin may slow down your site. So be careful about selection of your right plugins.
Delete All Spam Comments: If you have more spammy comments in your blog, your site may become slower because it may make heavier of your database.
Delete All Post Revisions: Delete all of your post revisions like spam comments. Post revisions are those copy of posts which are generated during posts updating. When you update any of your post, a new copy of that post has been generated in your database. In this way, you will see a number of copies of same post has been generated. This slow downs your database as well as loading time of your blog. You can delete those post revisions by Better Delete Revision Plugin.
Host you WordPress Site into Well Hosting Site: Before hosting your site into any host server, you should know well if their server works for 24 hours in a day or not, what their bandwidth speed is, what their configuration is etc.
Select Right & Good Theme for your WP Blog: Speed of your wordpress site also depends on theme. If you use bad quality theme, your site speed will be poor. Before selecting any theme, consider the following things first:
a) Speed should be Good
b) Built in Security enhancement should be existed in the theme
c) Theme should be SEO friendly
d) Design should be lucrative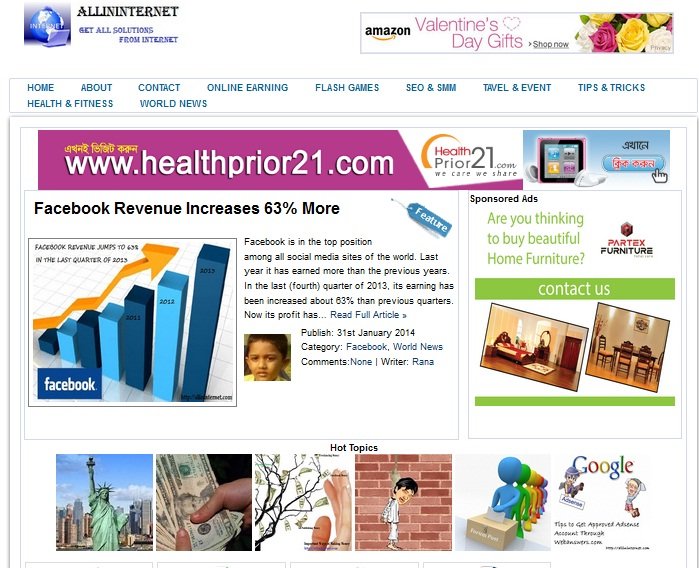 Optimize Databse of Your WordPress Blog: You should always try to optimize your database as speed is mostly depends on it. Try to keep it small in size. To optimize your database, you can use WP-DB Manager plugin.
Optimize Your Image: You have to be very careful about size of the image. Site slowing down also depends on image size. Always try to use 8-bit .PNG image. If you see that the image is complex, you can use JPEG or 24-Bit PNG also. Normally, GIF format image is smaller than others. Never smallen your image with HTML code editing because it doesnot smallen the image but showing it small just. To reduce the image size, you can use WP Smush.it plugin also. Before uploading any image, you can use TinyPNG plugin to compress your image. You can use jQuery Image Lazy Load WP plugin also to improve your site speed.
Use Any Cache Plugins in your WP Blogs: Cache Plugin is a very important plugin for all WordPress Bloggers. There are a few plugins related to it. Among them W3 Total Cache, WP Super Cache are ver good. I prefer W3 Total Cache mostly. After using this plugin, you will see that common parts of your site do not load repeatedly.
Use a CDN (Content Delivery Network): After using CDN, your site's speed as well as security will be enhanced. You should try to use paid CDN. Among free CDNs, Cloude Flare is the best. This will give you free 2GB bandwidth in each month. World's big big sites use CDN. Such as , facebook normally uses fbcdn.net
About 3rd Party Script: Sometimes, different sites offer us to put a JavaScript into our Header. But you will never put them into Header but you must put them into Footer. In this case, these scripts will be loaded after loadig full site. As a result, site will be less slow.
Stop Pingback & Trackbacks in your WP Site: To stop it, go to settings>>Discussion and uncheck 02 check boxes only.
These are all common ways to make faster of your WordPress blog and reduce loading time of your wordpress blog. If anybody knows more than that, kindly, suggest me so that I can upgrade.
Now, you can check your site's speed again
from here
after completing above tasks.