Pastoe Furniture  is a famous modern home furniture company in the furniture world. The company has exclusive collection of furniture. Mr. Frits Loeb is the founder of this company at Rootworm. At first, the company manufactured chair. Subsequently, it started other furniture manufacturing and built a large factory.
Pastoe Furniture Manufacturing Company was established in 1913. In 1918, It started production and marketing commercially and established at Rootsoord in Uttrecht. Its office location is Rotsoord3 Postbus 2152, NL-3500 GD Utrecht Netherlands. Telephone: +31(0) 30 258 55 55, Fax: +31(0) 30 252 23 40 Web mail:[email protected]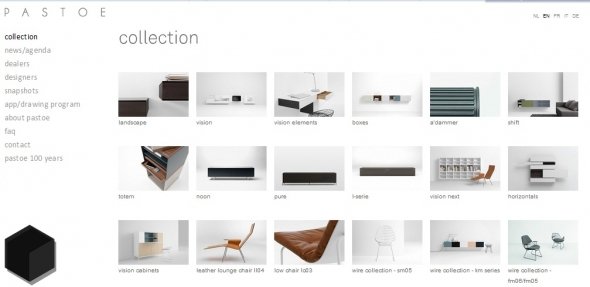 Pastoe Furniture Manufacturing Company manufacture the following products, these are sofa, side tables, lighting, Beds, sectionals, lounges, Nightstands, Benches. Cabinets, chairs, cots, chests of drawer, tables, desks,  side boards, wardrobes,  divine,  Entertainment centers, rockers, coffee and tea tables, book self  show case etc in its modern home furniture series. These furniture are luxurious and beautiful.
Pastoe Furniture Manufacturing Company has famous designers; they are Coes Braakman, Vincent Van Duysen, Maarteen Van Severen, Pirrre mazairac, Varel boonzaijen, Alovan Den Nieuwelaer, Scholten Baajngs.
Pastoe Furniture Manufacturing Company has dealers /agent around the world. their agents are in Austria, Germany, Begium, China, Itali, Denmarks, France, Greece, Hungary, Luxemberg, Netherlands, Norway, Spain, Sweeden, Switzerland, United Kingdom, USA and Latin America.
Pastoe Furniture Manufacturing Company makes simultaneous furniture as per demands of modern age to draw attention of the consumers; The Company has invested on its designers to invent new contemporary design. It produces simple but eye catching furniture. The furniture is durable and high standard quality.
Pastoe Furniture Manufacturing Company is determined for delivering highest service and earning full satisfaction. The company spends a lot of time for its furniture manufacturing and gives importance with dedication and passion with high care although their furniture is simple but comfortable and easy on the eye.
Latest news of Pastoe Furniture Manufacturing Company is that, on 13 April 2013, it  has completed 100 years. The company has celebrated a special day for 100th years. Its long life depends on the customer satisfaction, business policy, good relation between employee and owner. The company has experienced craftsmen & carpenter. Their sales employees have good customer handling experience. The company makes each piece of furniture with high care. As a result its life extends one generation to next generation and crosses 100 years.