The Ministry of Labor and Social Development of Saudi Arabia has withdrawn the restriction on the recruitment of Bangladeshi workers as of Wednesday 10th Aug 2016. This restriction was in force for the last 6 years except for the Bangladeshi domestic helps, Arab News reported.
Bangladesh Ambassador Mr. Golam Moshi said to Arab News that it is a good news for all prospective workers from Bangladesh. The envoy recalled that opening the recruitment channels from Bangladesh is subsequent to the meeting between Custodian of the Two Holy Mosques King Salman and Prime Minister Sheikh Hasina in June 2016.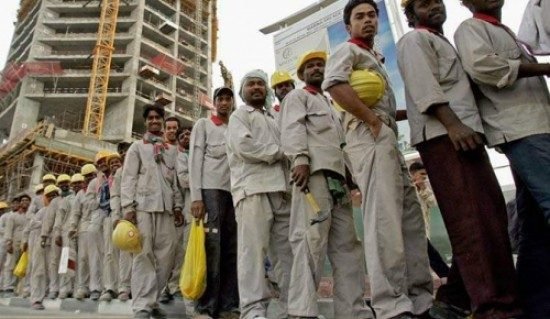 He told the new decision would get the way for all categories of Bangladeshi workers which includes all such skilled, unskilled, professionals like doctors, nurses, teachers, farm and construction workers.
"We are thankful to Custodian of the Two Holy Mosques King Salman for allowing us to resume this great recruitment," Moshi told,. He added that the Kingdom had always stood with Bangladesh in good times.
Currently, there are some 60,000 female domestics among the 1.3 million Bangladeshi workers in the Kingdom of Saudi Arabia.
Last time, Saudi Ministry banned recruitment of Bangladeshi Worker: See the follows:
[quote]The Ministry of Labor and Social Development in Saudi Arabia has temporarily suspended recruitment visas of single male domestic workers from Bangladesh, and has asked applicants to search for workers of other nationalities through the Mosaned website, Arab News reports. The permission to bring male domestic workers from other countries is still subject to recruitment controls and the marital status of the applicant. The ministry limited the recruitment of single non-Bangladeshi male employees to three categories only: drivers, household workers, and nurses, but is permitting non-singles to recruit male Bangladeshi domestic workers. The ministry's spokesman, Khalid Aba Al-Khail, said the recruitment of single Bangladeshi males to work as household workers by single men and women is temporarily suspended to give priority to other needed groups. Unmarried applicants wishing to recruit male Bangladeshi household workers said some of their requests were repeatedly denied, despite being issued an application number. They were given the option of recruiting from other countries due to non-availability of visas from Bangladesh. Last year, the ministry permitted the recruitment of male and female Bangladeshi domestic workers once again, after the practice had been suspended for nearly eight years.[/quote]
Now, Thanks Allah and then, Thanks to Saudi Ministry & our Prime Minister for it.