Apple is going to release their next-generation iPhone (iPhone 7) soon. Currently apple's flagship iPhone are iPhone 6 and iPhone 6s plus. Here I shall give you huge information regarding upcoming iPhone 7 and its features. The next iPhone will be iPhone 7. It is including new iPhone design with addition of new brilliant features too. We may get two brilliant featured iPhones in this year 2016 luckily! One is iPhone 7 and another one is iPhone 7 plus. Here is a rumor about the design also; it may be like iPhone 6s. It seems upcoming iPhone 7 and its features are somehow little bit similar to iPhone 6s.
Somehow the rumor is trended that apple will make iPhone 7 thinner by removing the 3.5mm headphone jack and implementing thinner lightning port. But here also presence of this rumor that iPhone 7 will have same thick body as iPhone 6s has. Wireless charging will be the newly added feature in iPhone 7. Touch screen display that build with touch ID is also an exclusive feature. Redesigning of iPhone 6 and 6s will be noticed here on upcoming iPhone and its features.
The expecting date of releasing of iPhone 7 is on 1st week of September 2016. Ridiculously, iPhone 7 and iPhone 7 plus will be updated according to this firm's line-up. The iPhone 6s was released on 9 September and it is expected that iPhone 7 will be lunched on the same date in this year 2016. Typically iPhones goes up for pre-order few days after of announcement and store releasing takes place within two weeks or two weeks later.
And, the price of upcoming iPhone 7 & iPhone 7+ with its exclusive features will be near about $500-$600.
There little changes may be noticed in plastic antenna lines which are quite unsightly and camera hump of rare facing. But protruding camera lance will be added on the back side of iPhone 7. Here an pro-style of iPad will also be added as connector for using smart key-board. Four-speakers might be set-upped there on iPhone 7. A bigger camera sensor may be added on the upcoming iPhone. Whatever the matter, the handset will be tougher. It may have strong and waterproof cover with exclusive look. 3GB RAM is adding in iPhone 7.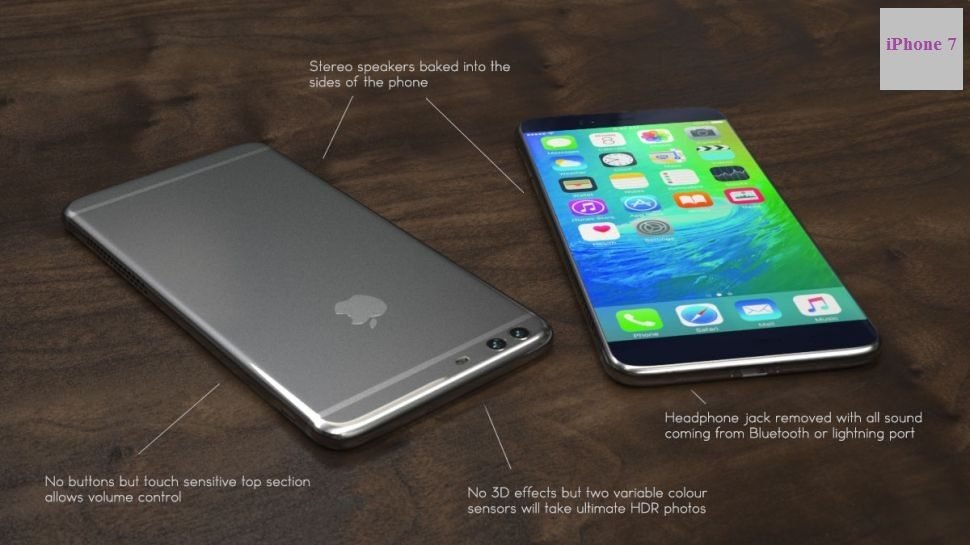 The next iPhone would be thinner than iPhone 6 and 6s. 3.5 mm headphone jack may be ditched for making iPhone 7 thinner. It may be possible that iPhone 7 will support only wireless headphone or lightening – compatible headphones. Here an additional speaker with stereo sound may be found on iPhone 7. Two versions are expected to be released in iPhone series one will be 4.7 in iPhone 7 and 5.5 in iPhone 7 plus. OLED screen technology will be added as addition feature on iPhone 7. Upcoming iPhone 7 & 7+and its features are really exclusive and additional many features will be got in iPhone 7.
Boost in vibrancy and power efficiency will be found on next generation iPhone. It will be featured with high screen resolution, but what would be the specific, is not leaked yet to know. A 3D touch without any physical home button will be another ridiculous feature of iPhone 7. iPhone 7 will have 7360 LTE modem chip. iPhone 7 will make a bigger upgrade in photography department with speculate camera set-up. A dual rear camera with the combination of lynx imaging algorithm may be added as extra feature. Wireless charging is another different feature of iPhone 7. Upcoming iPhone7 with its features, may be different and more attractive from the previous phones.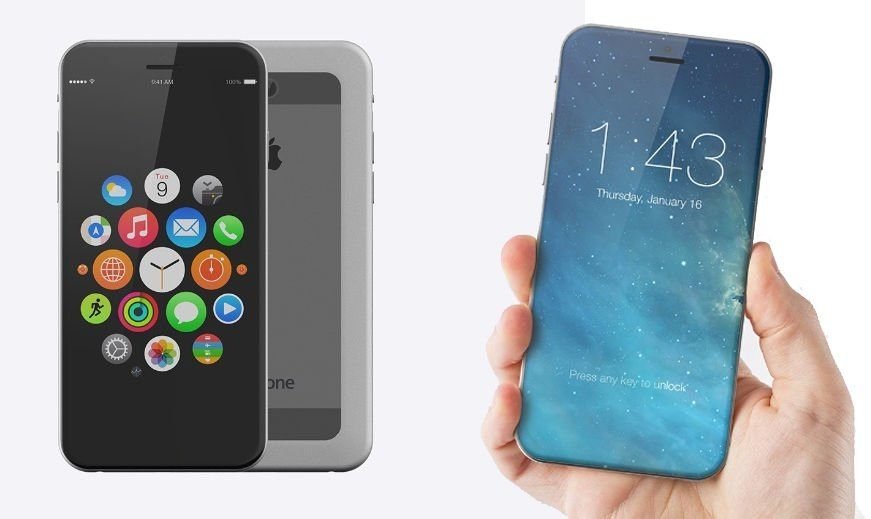 Overall, iPhone7 will be available in silver, gold, space grey and rose gold. Upcoming iPhone 7 with its features is not only exclusive but also its additional features make it attractive with radical updates.
In a nut shell, Upcoming iPhone 7's Features are:
Thinner than iPhone 6 & iPhone 6+: Upcoming iPhone 7 will be more thin than iPhone 6 & 6+
Wireless Charging: Upcoming iPhone 7 will have wireless charging system which is a new system till today.
Four Speakers: This upcoming iPhone will have 4 speakers which will give better volume and extra advantage to the people who loves to hear music & something like this loudly.
Bigger Camera Sensor: This phone may have bigger camera sensor.
Strong & Waterproof Cover: This upcoming iPhone 7 would have Strong & waterproof cover which is an added advantage of the user to avoid risk of damaging from water & rain.
3GB RAM: It will have 3GB RAM to increase random access memory to get higher speed of the applications.
Support only Wireless Headphone: The upcoming iPhone7 will support only wireless headphone, there will be no option of using wired headphone.
OLED Screen Technology: This iPhone 7 will have OLED screen technology which means "Active-matrix OLEDs (AMOLED) require a thin-film transistor backplane to switch each individual pixel on or off, but allow for higher resolution and larger display sizes. An OLED display works without a backlight; thus, it can display deep black levels and can be thinner and lighter than a liquid crystal display (LCD)".
Dual Rear Camera: This iPhone 7 will have dual Rear Camera which is an interesting advantage of the iPhone users.
Available Colors: Upcoming iPhone 7 will be in 4 color options like – Silver, Gold, Space Grey and Rose Gold
Estimated Price for Upcoming iPhone 7: USD 500 to 600 (approx.)
The Video of Upcoming iPhone 7