Latest Result from the US Presidential Tracking Poll
US Election Campaign 2016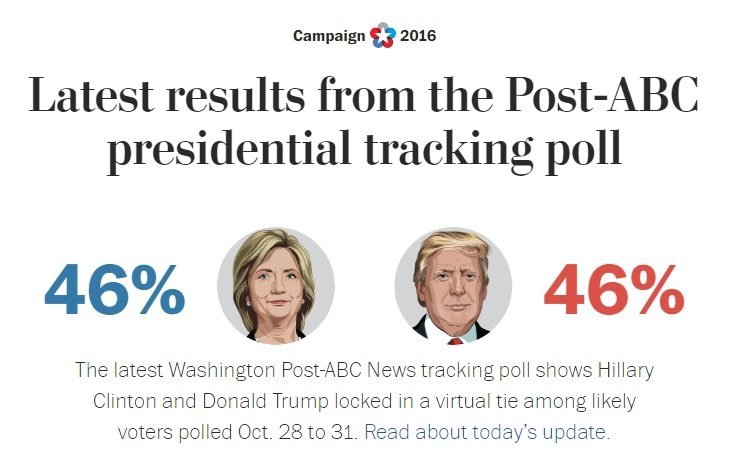 The latest Washington Post-ABC News tracking poll shows, Hillary Clinton and Donald Trump both are locked in a virtual tie in the latest USA Presidential Tracking Poll 2016.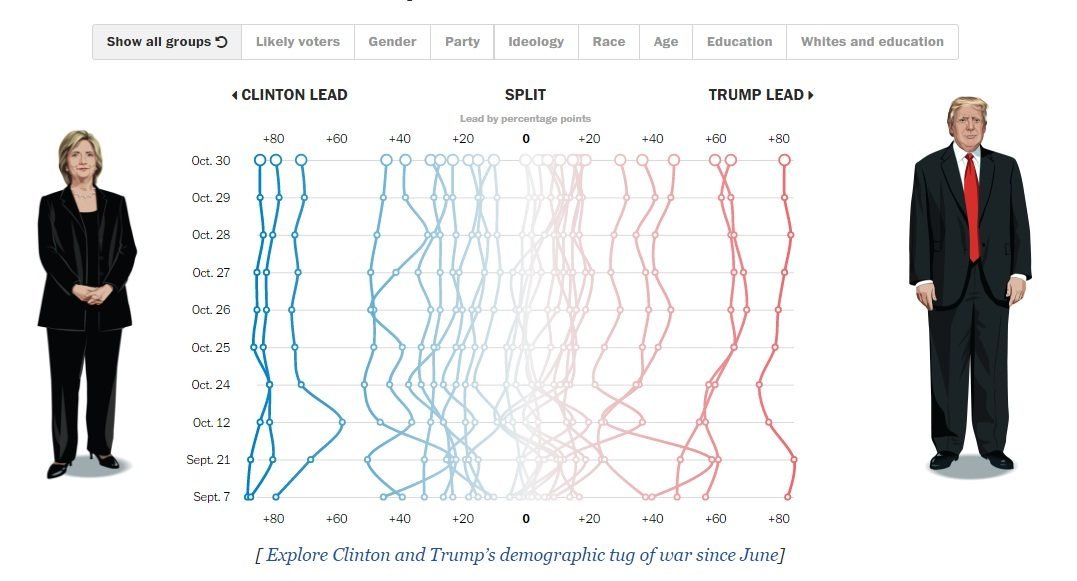 Explore Demographic Shifts in the US Election Poll 2016
See what US voters are thinking about the presidential race, plus explore demographic shifts in the polls:
Latest poll results 2016, by group
Percent among likely voters in a four-way vote choice
As a rolling, multi-night average. This release is for interviews conducted by telephone Oct. 28-31, 2016 among a random national sample of 1,182 likely voters, including conventional landline and cellphone respondents. The error margin is plus or minus 3 points. Sampling, data collection and tabulation by Abt-SRBI of New York.