Did you know that 55% of tiny homeowners lead a more cost-effective life than the average American? This fact points out why a large number of people believe the tiny home lifestyle is a smart way For our life.
Along with reducing the cost of living, tiny homeowners also enjoy greener life and freedom. If you want to live in a tiny house in Texas, there are some great communities to choose from. Here are some of the best ones.
We have listed some of them that offer all residential amenities. Let's check out the list and discover the best one for you.
How to Choose the Best Tiny Home Communities in Texas ?
There are many factors to consider when choosing a tiny home community in Texas. Some important factors include:
Location: It is important to choose a tiny home community that is located in an area that you are interested in. Consider the climate, proximity to amenities, and other factors when choosing a location in Texas .
Reviews: Always check their google reviews to make sure they have good user experience and highly recommended.
Amenities: Make sure the community you choose has the amenities that you are looking for. Some important amenities to consider include:
Cost: Tiny home communities can vary widely in cost. Be sure to consider the cost of living in the community you are considering.
Size: Tiny home communities can vary widely in size. Choose a community that is the right size for you.
Rules and regulations: Each tiny home community has its own set of rules and regulations. Be sure to review these before choosing a community.
Top Tiny Home Communities In Texas
1. Lake Dallas Tiny Home Village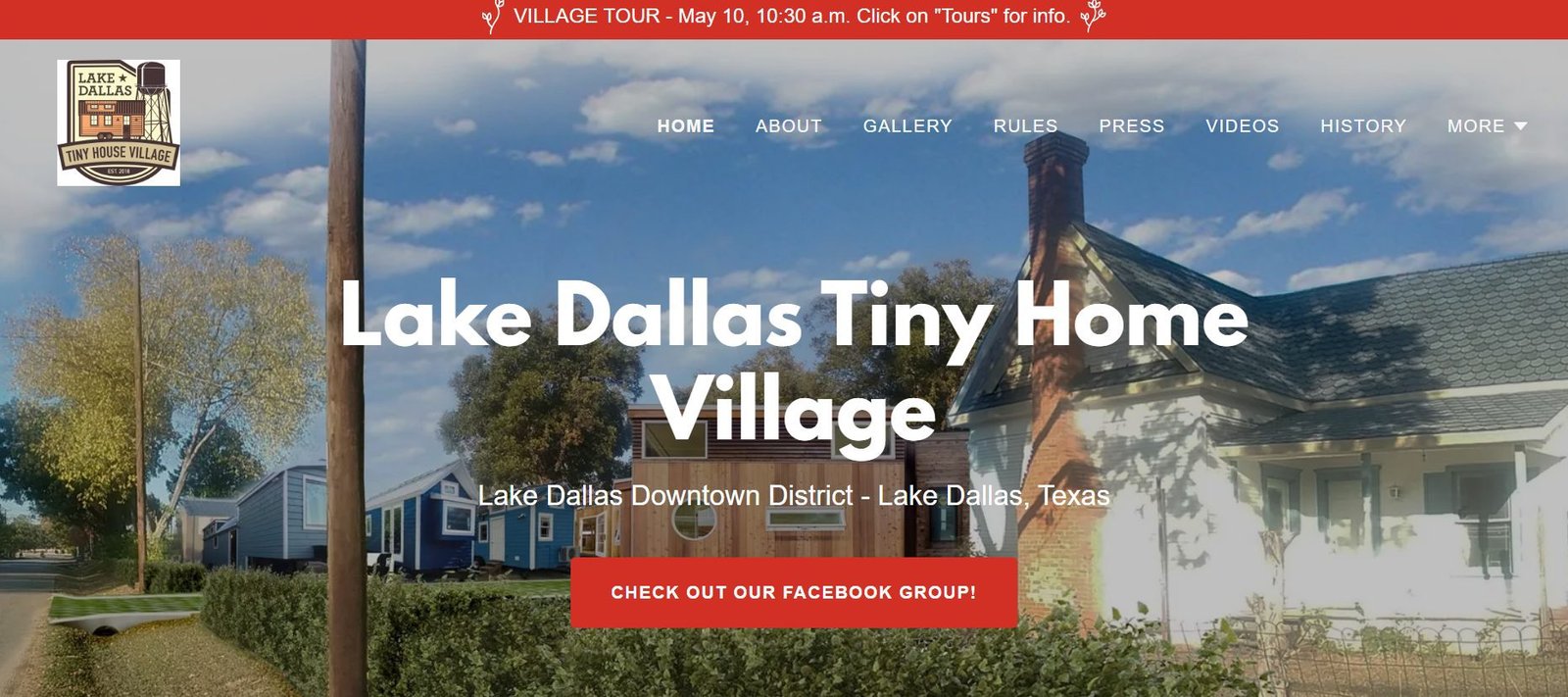 Lake Dallas Tiny Home Village is a suitable community for peaceful people. Moreover, the residents will enjoy all facilities of the town. It is located in the center of the city of Lake Dallas.
The community offers beautiful tiny homes on wheels. An owner can have a home with a maximum of 8.5 × 40 feet dimensions. The authority of this community strictly follows International Residential Code Appendix Q to build all houses.
Lake Dallas allows all essential amenities, including the community garden, back yard, central trash bin, central courtyard, etc. Since the village is in the middle of the city, its residents get all other civic benefits effortlessly.
The elementary school, library, park, and post office of Lake Dallas are within walking distance from the community.
Additionally, Lake Dallas provides all assistance to build a customized tiny home village for entrepreneurs and investors.
2. Waters Edge Tiny Homes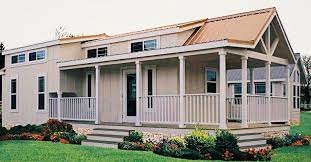 Waters Edge Tiny Homes is a resort-style community with unimaginable beauty. It is a particular community for Texans, designed by some creative Texans.
Lake Conroe surrounds this tiny home community, which is one of the most beautiful natural reservoirs in Texas. So, you can spend quality time in nature. Moreover, Waters Edge provides multiple options for fishing, playing miniature golf, splashing, etc.
Though the community offers tiny homes, you should not worry about being trapped in them. Their skilled designers have utilized every square foot precisely to ensure comfortable living.
You can also choose the most suitable home from their plans with different sizes and styles.
Waters Edge will include free parking, boat launch, public showers, private gated entrance and more in the community. They are planning to add more upcoming facilities very soon.
3. Village Farm Austin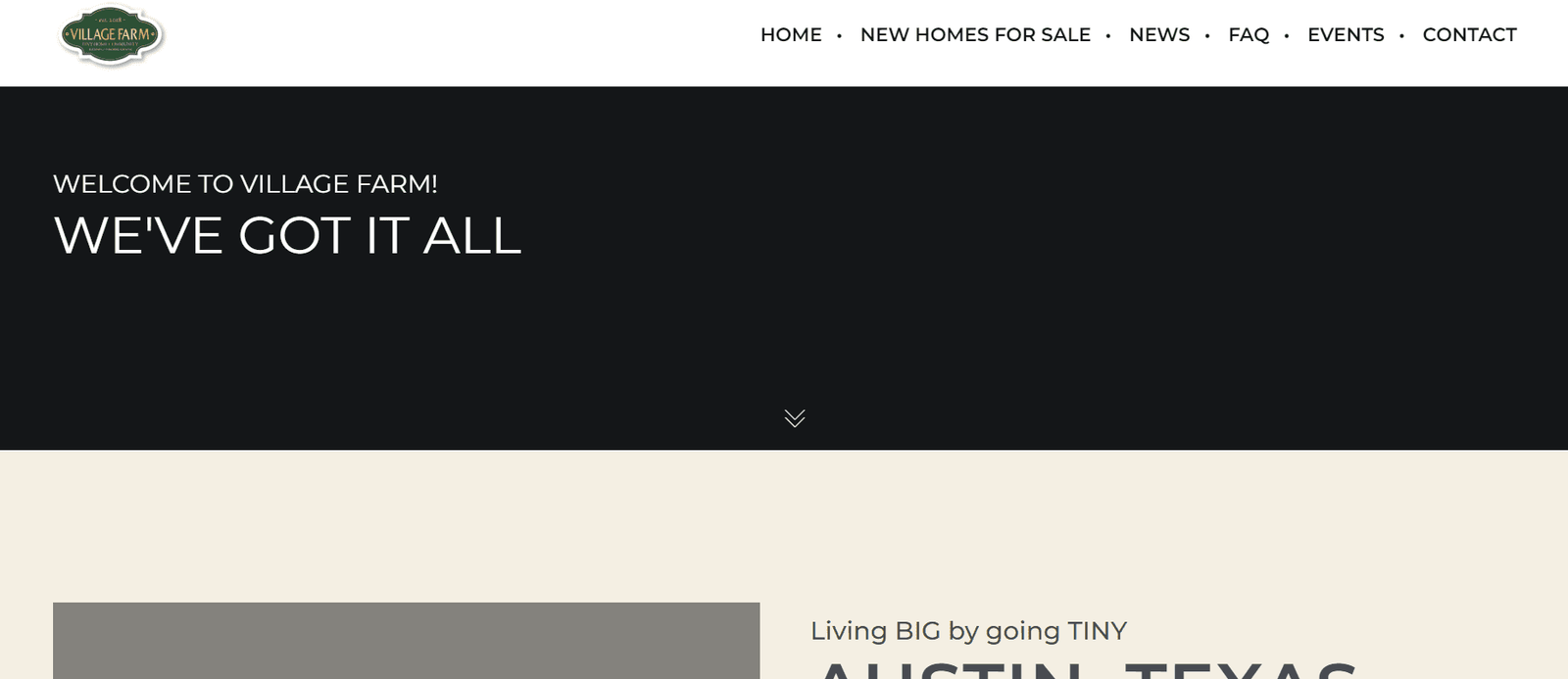 Village Farm is a perfect tiny home community for agriculture enthusiasts. The community is designed to focus on the simple life, community engagement, and modern agrihood. It is situated in East Austin.
The community offers free-standing tiny homes at comparatively lower prices. You can have a tiny home in this community with a maximum 400 square feet dimension.
Village Farm provides a great opportunity of growing a personal garden near your home. The community has all the amenities you need, such as a picnic area, dog park, on-site management, and green gate farms.
The authority charges a moderate monthly community fee for all residential facilities. But, the fee includes no property taxes, which is a great saving for residents.
4. Constellation ATX

If you have a curiosity about micro-living, Constellation ATX can be a suitable tiny home community for you. They believe Texas is a better place to live. So, it does not matter if your home is small!
The community is indirectly encouraging people to lead a minimalist lifestyle. Its location is on Old Manchaca Road, Austin. The entire area is well decorated and neighborhood friendly.
Constellation ATX offers different small home models named Kasita, Encore, Curvy, Model One, Xelf, and Flex. You can pick any model with 99 years of leasehold.
The community provides essential amenities for well-being and entertainment. It has a separate fitness zone, natural swimming pool, BBQ area, outdoor fireplace, and community center.
Along with micro-living, Constellation ATX also promotes green energy and eco-friendly recycling.
5. Majestic Hills Tiny Homes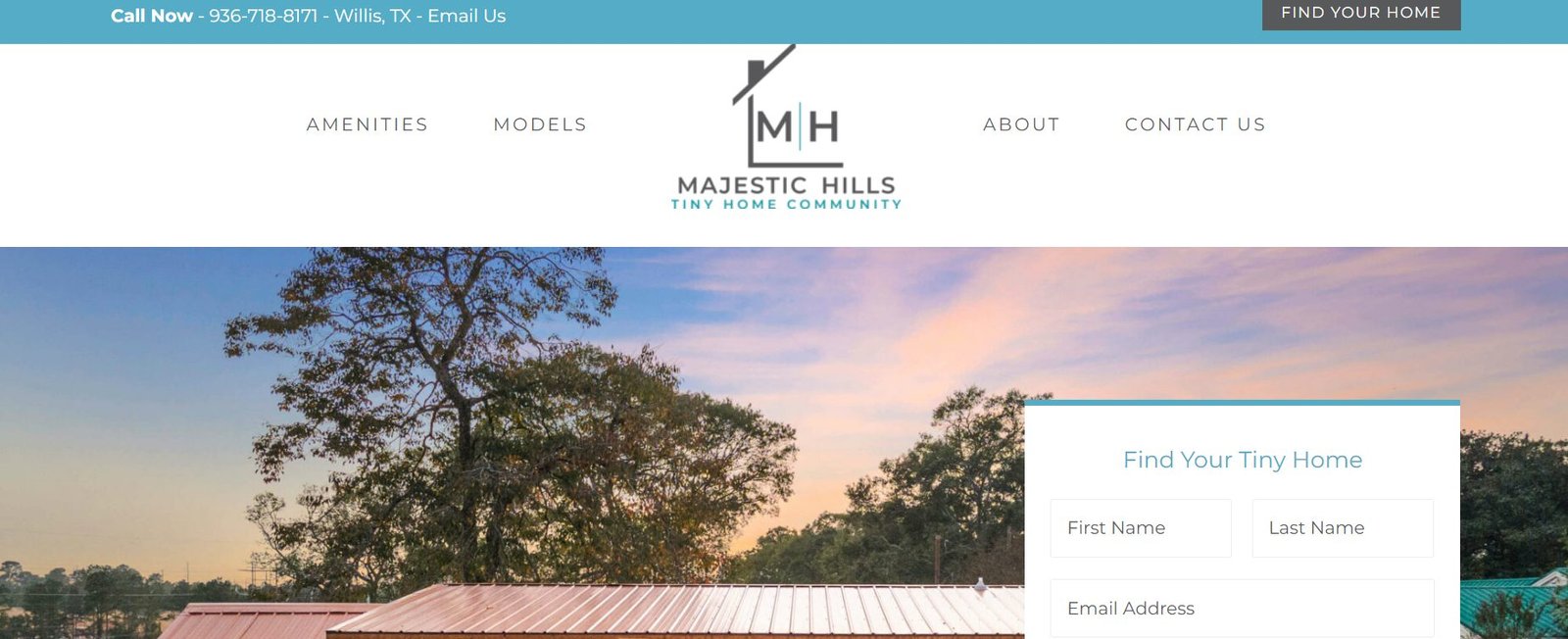 Address
13625 African Hill Rd, Willis, TX 77378, United States
Hour
Sunday= Closed
Monday& Friday=9AM–1PM
Tuesday- Thursday & Saturday = 9AM–5PM
Phone
+1 936-718-8171
Website
https://majestichillstinyhomes.com/
Email

[email protected]
Majestic Hills Tiny Homes is very near to Lake Conroe, Woodlands, and Houston. So, it is a great community for residents who want to live around these areas.
The community offers 10+ tiny home models. Though the model and interior of each home are different, all of them are constructed in 399 square feet dimension.
Each house has a separate parking space, including guest parking. Besides, the community provides tons of amenities, like a community center, fitness zone, outdoor games, theater, internet, dog park, and more.
Overall, the environment of this tiny home community is excellent for peaceful living. So, it is suitable for people who need freedom from stress and the touch of nature.
6. By The Creek Community

Address
150 Bielss Ln, Weatherford, TX 76087, United States
Website
http://www.btctinyhomes.com/
Phone
+1 978-613-9337
Hour
Monday – Saturday=10AM–3PM
Sunday= Closed
A quiet and calm atmosphere is essential for healthy living. By The Creek Community is exactly focusing on this issue. The authority is committed to providing a private living facility with a peaceful neighborhood.
This community is located in Weatherford, Texas. Several cattle ranches surround the entire area. The name of this community is influenced by a creek running through the site.
Ranches and the creek have made this community a perfect place for living quietly. But, you should not worry about missing the town's facilities. The community is only 5 minutes away from major shops and restaurants, like Target and Walmart.
The property has two gazebos to arrange and enjoy a picnic with friends and family. You will also have free laundry and a large dog park as amenities.
By The Creek offers several tiny homes of different models and sizes. You can choose and rent any of them for a calm living.
FAQ
What Texas cities allow tiny houses?
Cities in Texas such as Lake Dallas, Spur, Austin, Meadow, and Manor allow tiny houses. If you live in a city, check with the local authorities to see if they allow tiny houses.
Advantages of Living in Tiny Houses
Living in a tiny home is a new trend in the USA. Tiny homes have some specified benefits over the traditional home. Let's check out some good points of living in tiny houses:
Tiny homes are portable since they are built on wheels. So, you can shift to a new place anytime you want.
They are very small. Most tiny homes have two or three rooms. That's why it requires a short time and less effort to clean the entire home.
Tiny homes can be the best option if you want to have a house on a low budget. They save a ton of money. Even, the taxes and fees of tiny homes are lower than traditional homes.
There are many tiny home communities around the USA. They are fully decorated with trees and gardens. Therefore, you can live in nature which is essential for health and mind wellbeing.
Tiny homes generate a smaller amount of waste due to their small sizes. Besides, they consume less energy. Thus, tiny homeowners are contributing is our eco-system positively.
Living in a tiny home will make you habituated to the minimalist lifestyle. It will lead to developing good habits and productivity.
Though there are many noticeable advantages of living in tiny homes, you have to consider some drawbacks as well.
Since tiny homes are very small, essential furniture may need to be sacrificed if they are not compatible with the home size.
You will have less space for indoor workouts and entertainment.
Can I buy land and put a tiny home on it in Texas?
In general, putting a tiny home on your land is not forbidden. However, there are many rules and regulations for the proper and standard use of land.
You need to contact the local authority to know if you are violating any land rules. If everything is alright, you should collect a permit before moving to your land.
Are tiny houses safe in storms?
Tiny homes may seem fragile. But, they are durable and safe in the storm. Most of them are built by following International Building Codes. So, the quality of a tiny home is similar to a traditional home.
Final thought
Texas is a wonderful state to live in the USA. But, the cost of building a house has risen dramatically within the last few years.
Moreover, carbon footprint and noise pollution have also gone to the extreme. So people are being attracted to tiny home communities for peaceful living. Fortunately, communities are expanding their lands and number of homes each year, which is a positive vibe for us. Read Now: 15 BEST PAYING JOBS IN REAL ESTATE INVESTMENT TRUSTS