Solo travelling is the perfect opportunity to explore new places, try new things, and make amazing and unforgettable memories. While packing for your adventure, it's essential to keep in mind items that will enhance your trip and provide maximum protection. One of the best protective items that you can pack is a good pair of sunglasses. Sunglasses protect your eyes from harmful UV rays and they are also a fashionable accessory that can complete any look.
Sunglasses Models for Solo Travellers
Aviator Sunglasses
Aviator sunglasses are a classic style that is perfect for any outdoor activity. They were initially designed for pilots to protect their eyes while flying but have become a fashion staple. Aviator sunglasses provide great coverage and come in different shades and sizes, so you can pick the one that suits your style and preferences. They are a great choice of sunglasses to bring with you on solo travel as they offer maximum coverage and are easy to wear and match with different outfits.
Wayfarer Sunglasses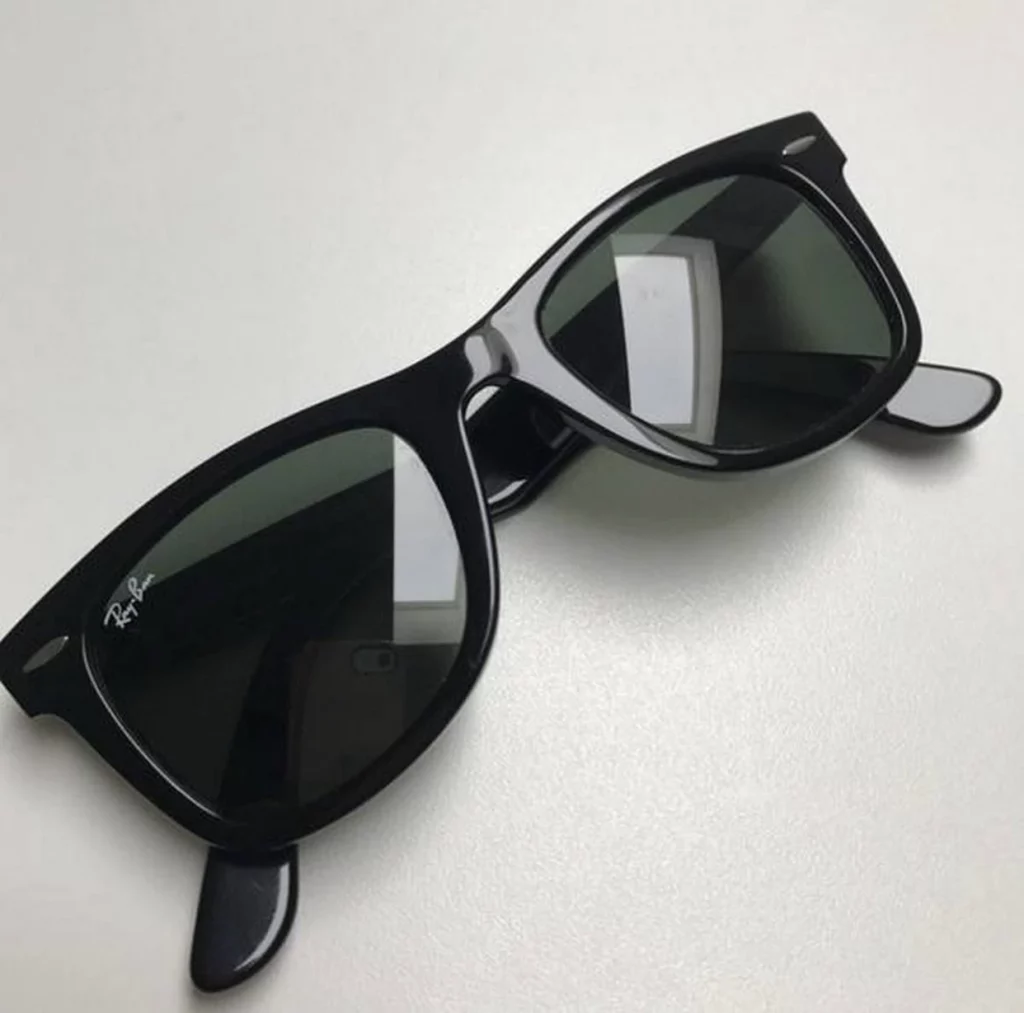 Another classic style that is perfect for solo travel is the Wayfarer sunglasses. These sunglasses have a unique and timeless design that has been popular for decades. They are perfect for any casual or formal outfit and can add an extra layer of style to your look. Wayfarer sunglasses are also practical as they offer excellent coverage and can protect your eyes from the sun's glare. Picking wayfarer sunglasses as your travel accessory won't disappoint as it will add style and practicality to your trip.
Oversize Sunglasses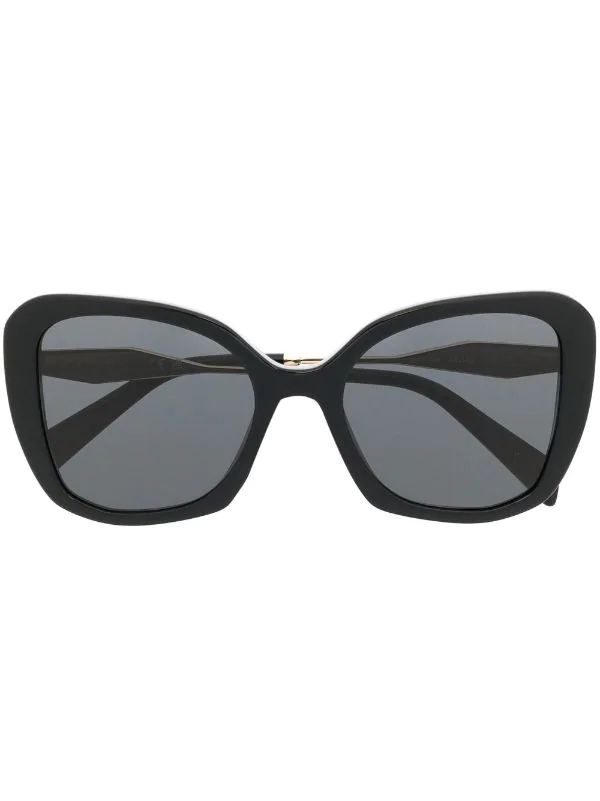 For those who want more coverage, oversize sunglasses are the way to go. These sunglasses not only protect your eyes but they also provide coverage to your face. Oversize sunglasses are perfect for lounging by the pool or the beach and offer a glamorous and luxurious look that can enhance any outfit. They also come in different frames and tints, so you can choose the one that best fits your face shape and preferences.
Sport Sunglasses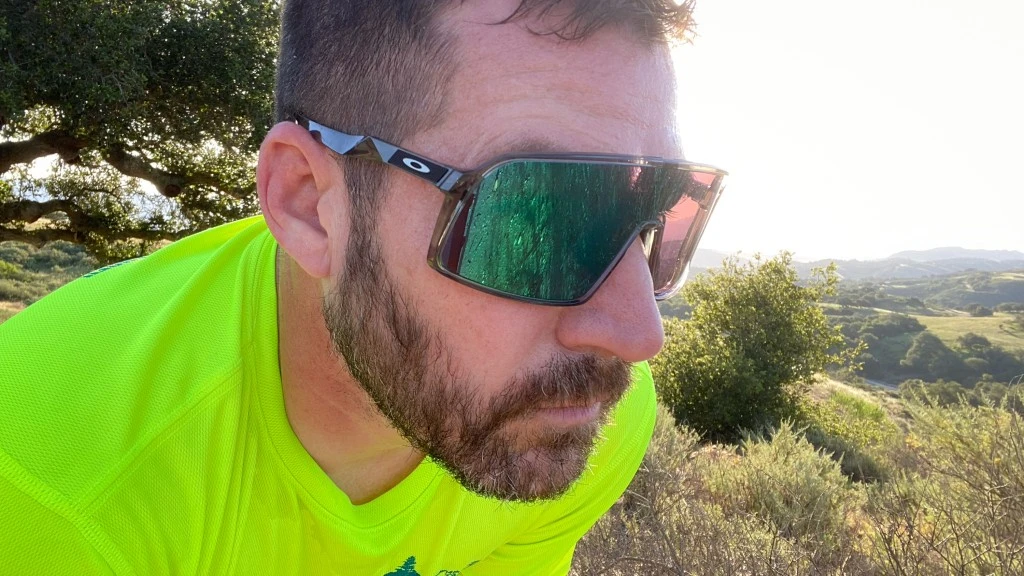 Sports sunglasses are ideal for any adventurous solo traveler. They are designed to fit snugly on your face and offer maximum protection during physical activities. Sport sunglasses come with polarized lenses that reduce glare, making them perfect for outdoor activities like hiking, water sports, and cycling. They are also made with durable materials that can withstand any impact, so you can be sure they won't break easily.
Cat-Eye Sunglasses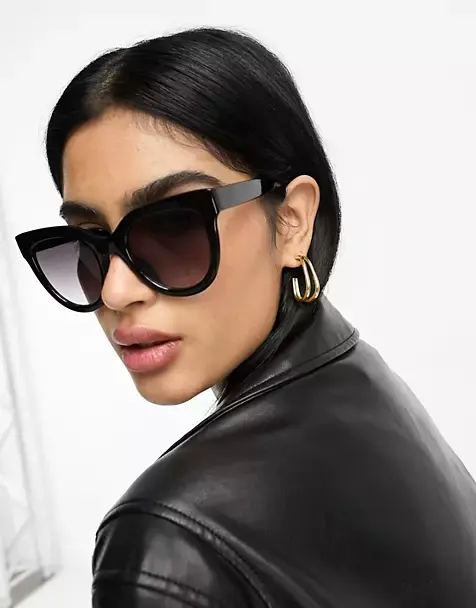 For those who want to add a chic and vintage look to their trip, cat-eye sunglasses are perfect. These sunglasses offer a glamorous and stylish look that can complete any outfit. They come in different colors and shapes, so you can choose the one that best fits your face shape and preference. They are perfect for solo travelers who want to stand out and add an extra layer of style to their look.
The Right Pair for Your Destination
Whether you're heading to a winter wonderland or a summer retreat, having the right sunglasses can make a world of difference. If your solo travels take you to the snowy peaks, consider sunglasses with mirrored or polarised lenses to reduce the strong glare that can come off the snow. Frames with a wrap-around design can also provide extra protection from the icy winds.
If you're heading to a sunny destination, sunglasses with high UV protection are an absolute must to protect your eyes from harmful rays. Lighter lens hues, like amber and rose, can enhance contrast and provide clearer vision in bright conditions. From the sandy beaches to the snowy slopes, the right sunglasses for men and women can ensure you enjoy your adventure whilst looking stylish and protecting your eyes.
What Else to Bring On Your Next Solo Travel?
In addition to sunglasses, a sturdy and reliable backpack is another must-have item for any solo traveller. The right backpack should have ample space to accommodate your travel essentials, yet be compact enough to carry around comfortably. Look for backpacks with various compartments to keep your belongings organised and easily accessible. If your travel involves hiking or trekking, consider a backpack with a hydration reservoir and rain cover. The hydration reservoir will ensure you stay hydrated during your strenuous activities and the rain cover will protect your belongings from getting wet during unexpected showers.
Moreover, investing in a good quality portable charger or power bank can be a lifesaver on solo journeys. In today's tech-driven world, our smartphones serve many purposes – from being our primary camera to our navigation guide and, sometimes, our only mode of communication. Thus, ensuring your device has enough power is crucial, especially when travelling alone. A power bank is a compact device that can fit easily in your bag and come to your rescue when your device's battery is low. Choose one with high capacity and fast charging capabilities to get the best use out of it.
Final Words
In conclusion, equip yourself properly for solo travels to enjoy a hassle-free and memorable trip. Your choice of sunglasses can significantly enhance your travel experience by providing necessary eye protection and adding to your style quotient. You can select from aviator, wayfarer, oversized, sport, or cat-eye sunglasses, based on your destination and personal style.
Keep Reading: How to Wear a Silver Statement Ring?