Badcock Furniture is a brand furniture manufacturing company which mainly manufactures home furniture. Badcock furniture is one of the most top furniture manufacturing companies in the world. It is situated in southeastern United States. In eight states, it has 320 stores across southeastern USA.
It is a privately owned furniture manufacturing company. It was founded in 1904 by Henry S Badcock. Now, its president is Wogan S. Badcock. This furniture manufacturing company was listed by 'Furniture Today' magazine in the top 25 furniture retailers. It has about 1200 employees.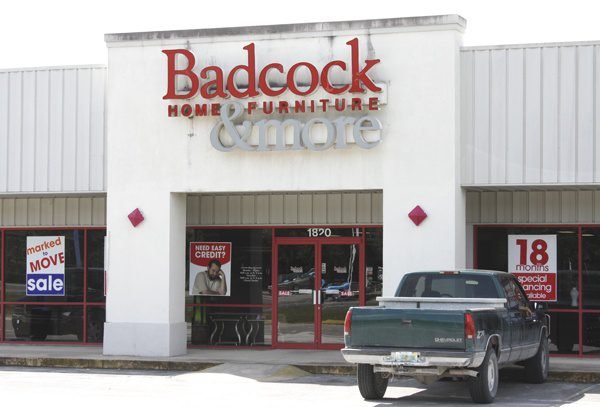 Location of Badcock furniture manufacturing company:
Badcock furniture manufacturing company is located in 200 North Phosphate, Boulevard, and Mulberry, Florida 33860, USA. They can be contacted via phone 863-425-4921. They have over 320 stores across USA. Some of their locations are:

Badcock Lake Park: 1409 10th street, Lake Park, F133403
Badcock West Palm Beach:  4423 cherry road, West Palm Beach, Fl33409
Badcock Lake Worth: 1630 S. Dixie highway, Lake Worth, Fl33460
Badcock Bradenton: 6920 Cortez Rd West, Bradenton, Fl34210
Badcock Ft Lauderdale: 770 W Sunrise Blvd, Ft Lauderdale, Fl33311
Badcock Adel: 1104 S Hutchinson Ave, Adel, GA31620
Badcock Albany: 2017 N Slappey Blvd, Albany, GA31701
Badcock Martinez: 3241 Washington Rd, Martinez, GA30907
Badcock Americus: 1607 East Lamar Street, Americus, GA 31709
Badcock furniture manufacturing company ranks 14 out of the nation's top 100 furniture stores in Furniture Today's most recent annual ranking.
At Badcock furniture manufacturing company you'll find all the major pieces you need to complete a room. You'll  get furniture of living room, bedroom, casual dining, formal dining, kid's room, baby's room, home office, accent furniture etc. not only these but also mattresses, electronic products, appliances and various accessories are found here. All the products are perfect to turn your dream into reality by increasing your home's beauty a thousand times more.
Badcock  furniture manufacturing company mainly manufacture home furniture such as  Accent tables and chests, sofas, cabinets & chests, chairs, chaises, recliners, sleepers & futons, Loveseats, ottomans & footstools, Entertainment centers, rockers, sectionals, coffee and end tables, sofa tables , TV stands & tables, Bakers Racks, Buffet Services, Beverage centers & Bars, Barstools etc.
There are many Badcock furniture manufacturing company stores across southeast USA. So one can easily visit the nearest store and purchase his desired items.  You'll find here what you need to turn your house into a home. With their easy in-house credit terms you can buy and pay for each piece at convenience.
Badcock furniture manufacturing company can utilize some opportunities to enlarge their business. They can speed up their delivery duration by quick transport. They can take the step to deliver items into other countries too. They can open new stores in whole USA.
Badcock furniture manufacturing company offers customers a full range of furniture and other accessories. 75% of their stores are individually owned through their unique dealership business model. Their sale volume is 130,000$ per year which is a astonishing thing.
Some of the major raw materials used in Badcock furniture manufacturing company are woods, ply wood, cane, plastic, glass, metal, card board etc. they also use many kinds of solutions to turn their furniture into a gorgeous one!
Best Selling Furniture of Badcock furniture manufacturing company:
White full size bookcase storage bed-WAS
White twin size bookcase storage bed-WAS
White complete twin panel bed-WAS
White complete full panel bed-WAS
The specialties of Badcock furniture manufacturing company's products are they are attractive, well polished, light, colorful, nicely designed and simple.
Badcock furniture manufacturing company finishes their products in a harmonious tone. That's why they are perfect for your home and office.
So, Badcock furniture manufacturing company is the perfect choice to make your home, office gorgeous. Whenever you decide to buy furniture, you can have a look at Badcock furniture manufacturing company.