Do you know about How many SIM registration with your National ID card?
Let us know about how many registered SIM to you against your NID.
[clear]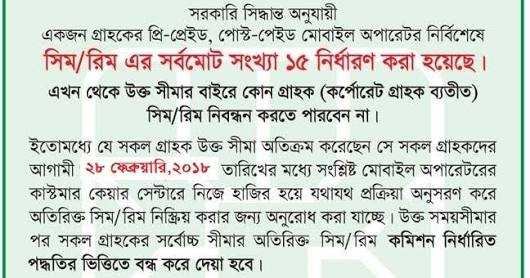 For this, type *16001# in any mobile phone and in reply, type last four digits of your NID. After that, you will get a message of a list of registered SIM with your NID.