A Schengen visa is an European visa that can be granted to any individual who is traveling to a country in Europe. A Schengen visa will allow holders to freely enter, travel within, and exit the Schengen zone from all 24 countries within it.
This article will discuss what you need to know about Schengen Visas and how to apply. This type of visa allows travelers to visit the countries in the Schengen Area, which encompasses over 500 million people.
What is a Schengen Visa?
A short-stay visa is a permit that allows someone to travel, except for work, within the Schengen country for up to 90 days out of 180.
If you are planning to stay in a Schengen country for more than 90 days, you need a visa for that European country.
Countries you can travel to with Schengen Visa
Below are the 26 countries that have abolished border controls in the Schengen Area.
Schengen Countries
Austria
Belgium
Czech Republic
Denmark
Estonia
Finland
France
Germany
Greece
Hungary
Iceland
Italy
Latvia
Liechtenstein
Lithuania
Luxembourg
Malta
Netherlands
Norway
Poland
Portugal
Slovakia
Slovenia
Spain
Sweden and
Switzerland
What Non-Schengen Countries You can Visit with a Schengen Visa
The Schengen visa allows visitors from non-European Union countries to be able to visit any European Union country with a single entry permit.
With a visa, you can visit countries outside of the Schengen agreement. However, you must have a multiple entry visa and be visiting for either tourist or business purposes.
Below is the complete list of countries that you visit with a Schengen Visa;
Albania
Antigua and Barbuda
Belarus
Bosnia and Herzegovina
Bulgaria
Colombia
Croatia
Northern Cyprus
Georgia
Gibraltar
Kosovo
Mexico
Montenegro
North Macedonia
Romania
Sao Tome and Principe
Serbia
Turkey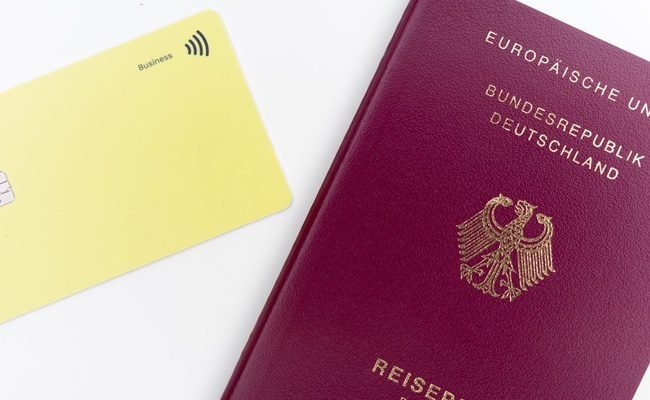 Types of Schengen Visas
The Uniform Schengen Visa is the most common visa in Schengen. It's classified into types A, B, and C.
The Uniform Schengen Visa allows you to travel through a country of the Schengen Agreement and stay in those countries for up to 90 days. It is required if you want to make a short trip through any of the Schengen Agreement countries.
Schengen Visa Type A:
The Type A Schengen Visa is a visa that allows you to enter and stay in the airport for up to a maximum of five days. If you are traveling from one non-Schengen country to another and you'll be connecting through a Schengen country, you need this visa. You cannot leave the airport with this visa and enter the relevant Schengen country.
Schengen Visa Type B:
With a Type B Schengen Visa, you can travel to any of the Schengen countries for up to five days.
Apply for a Schengen Visa. Get all the information about the visa and its requirements here
Schengen Visa Type C:
A short-term visa that allows you to stay in a Schengen country for a fixed period of time is the Type C visa.
This type of Schengen visa is subdivided into Single Entry, Double Entry, and Multiple Entry Visas.
Single Entry Visa:
With single entry, you can enter any of the Schengen countries for the time given on your visa. The visa expires as soon as you leave that country.
Double Entry visa:
Similarly to the single entry visa, this type of Schengen visa permits you to enter and leave the same country two times within the predetermined time duration. Double-entry visas are usually processed in a faster way than free Visa Schengen.
Multiple Entry Visas:
With a Schengen visa, you can enter and leave the area any time you want. This is only valid for 90 days every six months.
LTV and National visas are two other types. LTV visas allow you to travel only within the Schengen area. National visas are best for those who want to study, work, or live in any country of the Schengen region.
How to Apply for Schengen Visas
You must first determine whether you need a Schengen Visa before applying for one in order to travel to Europe, depending on your nationality and travel objective.
If you are visiting more than one country, carefully plan in advance your travel itinerary, including the date range of your visit and the countries in which you will be traveling.
It takes at least four to five weeks to get a Schengen visa, but you have six months before your planned departure date to apply.
To ensure timely processing, apply for your visa early to go to countries like France and Germany. Processing for applications can take up a few weeks during busy times.
To apply, follow these steps: complete the application form, schedule an appointment at a consulate or embassy, and expect about a 15-day turnaround time.
Non-EU/Schengen countries will have to provide the same documents for traveling within the Schengen Union even if those are not required for visa-exempt travelers.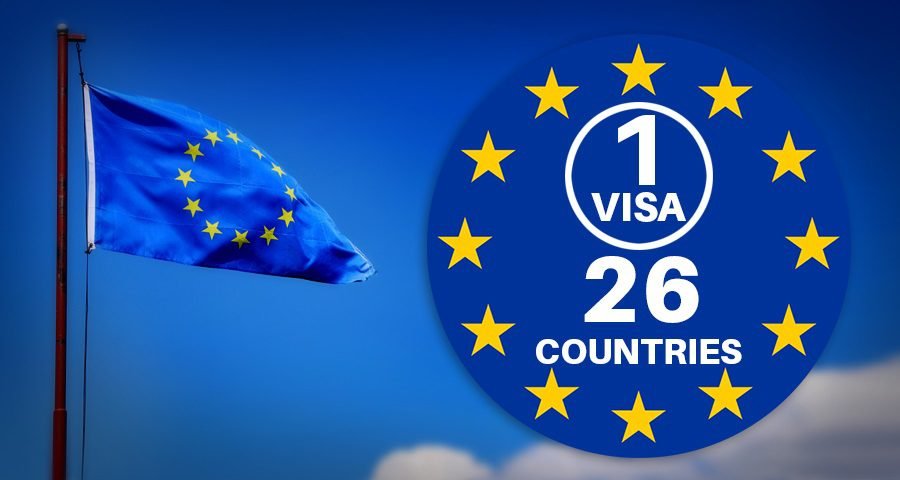 Information about Schengen Visa Types, How to Apply, Documents Required, and Fees:
We compiled documents required to apply for a Schengen visa for your reference.
Passport valid for at least 3 months after the date you intend to leave the EU
Signed visa application form.
Two recent passport-size photographs.
sufficient funds in the bank account.
Proof of application fee payment.
Proof of travel and medical insurance.
Trip itinerary, including dates, round-trip flight bookings, hotel bookings or accommodation proof
Other documents such as invitation letters, etc.
Schengen Visa Application Fees:
To apply for a visa, you must pay a non-refundable fee. The type of the fee depends on your age and what type of visa you are seeking.
You can pay for Schengen visa costs with a credit card, debit card, or cash.
The fees for various types of visa applicants are listed below;
Shengen Visa Fee for Adult:
EUR 80 ($96 or ₹ 6,605 approx)
Shengen Visa Fee for Children between 6-12 years of age:
EUR 40 ($48 or ₹ 3,302 approx.)
Children under six, holders of diplomatic passports, official passports, service passports, pupils, students on a school trip, professors traveling to conduct scientific research, and family members of EU or EEA nationals can apply for Schengen Visa for free.
How to track your Schengen Visa application
You can check the status of your visa by contacting the relevant embassy or going to the website of the outsourced application center .
However, with the help of VFS Global, your Schengen Visa application can be processed in most of the countries including India, Bangladesh, Pakistan and tracked through their website. This will allow you to keep a digital record of your reference number.