Searching for The Best Places to Live in Georgia for Black Families ! Well, Georgia has long been recognized as an appealing state for black families due to its historical significance, cultural diversity, economic opportunities, and welcoming environment.
Whether because of the special amenities the state holds or for its natural beauty, Georgia's population is boosting every year. No matter what your preference is and where you are from, Georgia offers something for everyone.
Mild weather, welcoming neighborhoods, low cost of living, and delicious foods are just some of the reasons people are moving to this peachy state. The state has a lot of African American residents leading a safe and peaceful life.
Choosing the right city is a critical decision for any family, but when it comes to a black family, it becomes even more important. Black families are typically looking for an environment that embraces their values, culture, and aspirations as well as provides a strong sense of belonging.
While Georgia has its charms, it's necessary to consider individual preferences when choosing a place to live in Georgia. Factors such as personal values, specific career opportunities, educational needs, healthcare facilities, and lifestyle preferences should also be taken into consideration while evaluating Georgia's appeal to black families.
If you're a Black family moving to live in Georgia, exploring the best places to live in is surely the best start. In this blog, by exploring the best cities in Georgia, we will help you find the perfect balance between your specific needs and the plentiful opportunities available in the state.
Important Aspects To Consider While Choosing A City To Live:
Here are some key factors that you must consider while deciding the right city to call home.
Economic opportunities and jobs
Quality of Education and Schools
Safety and crime rates
Diversity
Healthcare and facilities
Cost of living and affordability
15 Best Places to Live in Georgia for Black families:
#1. South Fulton, GA
Located in the southern area of Atlanta, South Fulton offers a diverse and thriving community with affordable housing options, a safe environment, accessible healthcare, excellent schools, and a reasonable cost of living. These factors collectively contribute to an enhanced quality of life. South Fulton is known for being one of the sophisticated and wealthy suburbs of Atlanta city. Black families moving to South Fulton can benefit from a vigorous job market and promising career opportunities.
Here are some best neighborhoods for black people to live in South Fulton.
Red Oak: Historic Southern Atlanta Neighborhood
Stonewall: Family-friendly, Easy Transportation
Sandtown: Cozy neighborhood with a friendly community
Compared to the rest of the country, South Fulton has a relatively warmer climate.
#2. Alpharetta, GA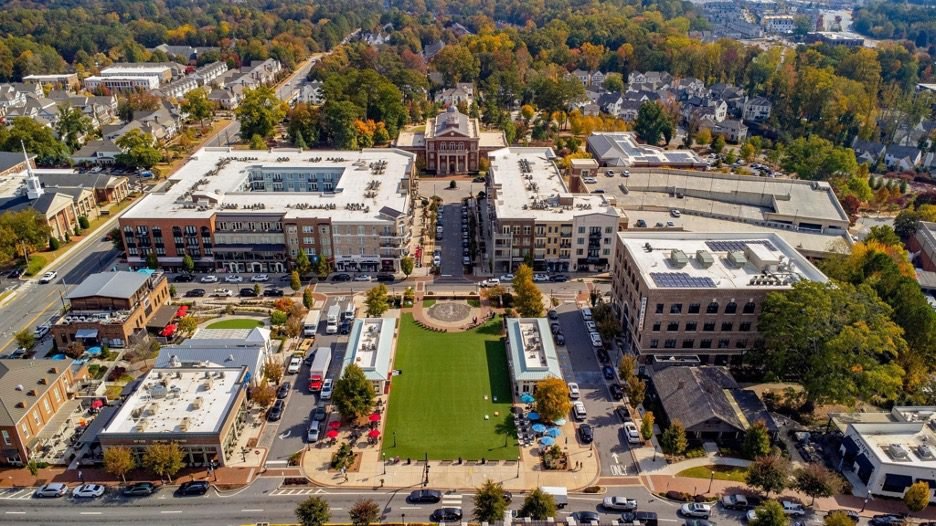 About an hour outside of Atlanta, you'll find the welcoming city of Alpharetta, known for its strong economy and high quality of life. Alpharetta provides great neighborhoods, plentiful job opportunities, high-quality schools, and a welcoming atmosphere for black families. Located in the north of Atlanta, Alpharetta gives its residents easy access to the big city while still enjoying "small-town" life.
The only disadvantage is the cost of living, which is higher than the Georgia average. Still, with all the opportunities and amenities Alpharetta has to offer, it could be worth it.
Here are some great neighborhoods in Alpharetta For Black Families:
Windward: Resort-style Living
Glen Abbey: Cozy neighborhood and friendly community
Shepherd's Pond: Popular choice for walking, hiking, and biking
For black families seeking to live in a city full of friendly people, with top-notch schools and vigorous job opportunities in the heart of Georgia, Alpharetta is a great choice.
#3. Atlanta, GA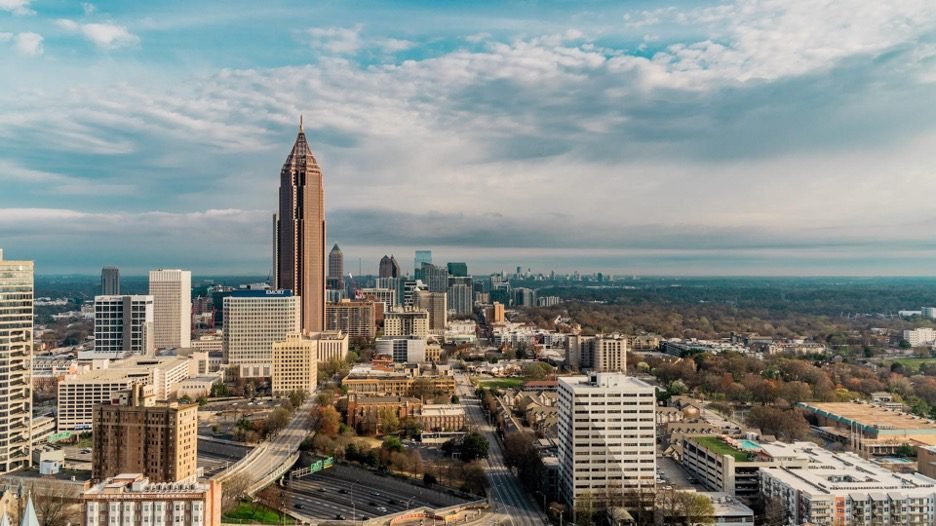 The capital of Georgia, Atlanta, is the most diverse city and home to people from all races, nationalities, religions, and sexual orientations. For black families seeking a fulfilling and enriching lifestyle, Atlanta offers economic opportunities, educational excellence, improved safety, diversity, healthcare access, and a reasonable cost of living making it an ideal city for black families to call home.
Here are the nine best neighborhoods to live in Atlanta to give black people the quality of life they're looking for.
Cabbagetown: One of the most affordable Atlanta neighborhoods with an artsy community
Old fourth ward (o4w): One of the best Atlanta neighborhoods for foodies
Piedmont Park: Good neighborhood in Atlanta for outdoor enthusiasts & active families
Midtown: One of the best neighborhoods in Atlanta for young professionals
Buckhead: Affluent neighborhoods & the best area to live in Atlanta for families
Morningside-Lenox Park: One of the most walkable neighborhoods in Atlanta
Atlantic Station: Top Atlanta neighborhood for buyers
Virginia-highland (ViHi): One of the safest neighborhoods in Atlanta
Chastain Park: The best neighborhood in Atlanta for families with great schools
#4. Macon, GA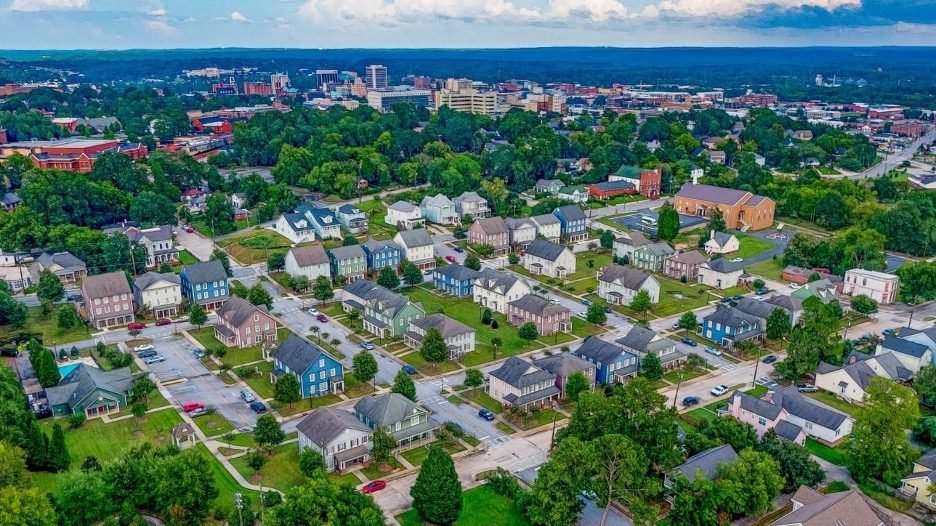 Macon, formally Macon–Bibb County, is a city-county in Georgia. It is an appealing city in Georgia for black families, offering a balance of southern appeal, affordability, and a variety of opportunities. Macon offers several interesting cultural attractions, excellent public schools, an affordable real estate market, and a welcoming environment for black families.
Several neighborhoods in Macon offer various opportunities for black people. Some great ones are:
Downtown Macon
College Hill
Ingleside Historic District
Wesleyan Woods
Payne
East Macon
Vineville
Whispering Pines
For black families, Macon is a great place to live, work, and raise a family. From historic places to rural communities, Macon has it all.
#5. Augusta, GA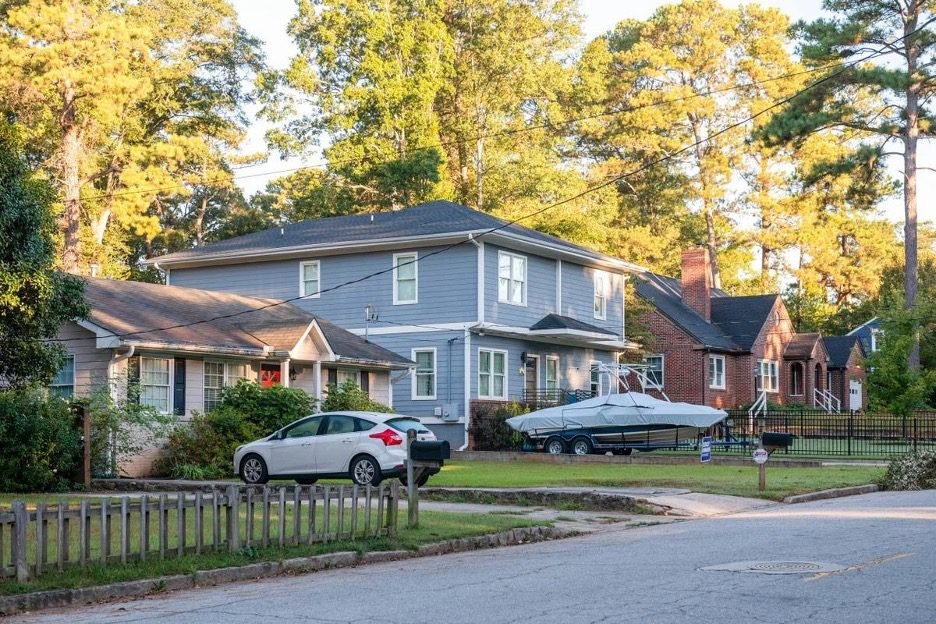 Like any big city, Augusta offers a lot of opportunities and amenities. The weather in Augusta makes you want to spend a lot of time outdoors, which is mild and warm most of the year. Augusta is a safe city for black families to raise a family because of the very low crime rate. Augusta provides top-notch healthcare facilities and the hospitals are exceptional. The cost of living is also affordable. For black families looking for a lively and welcoming community, Augusta is a great choice.
Best neighborhoods for Black families in Augusta:
Northeastern Augusta
Southeastern Augusta
Northwestern Augusta
Best neighborhoods for Young black professionals and Singles:
The Capital Area
The West Side
#6. Savannah, GA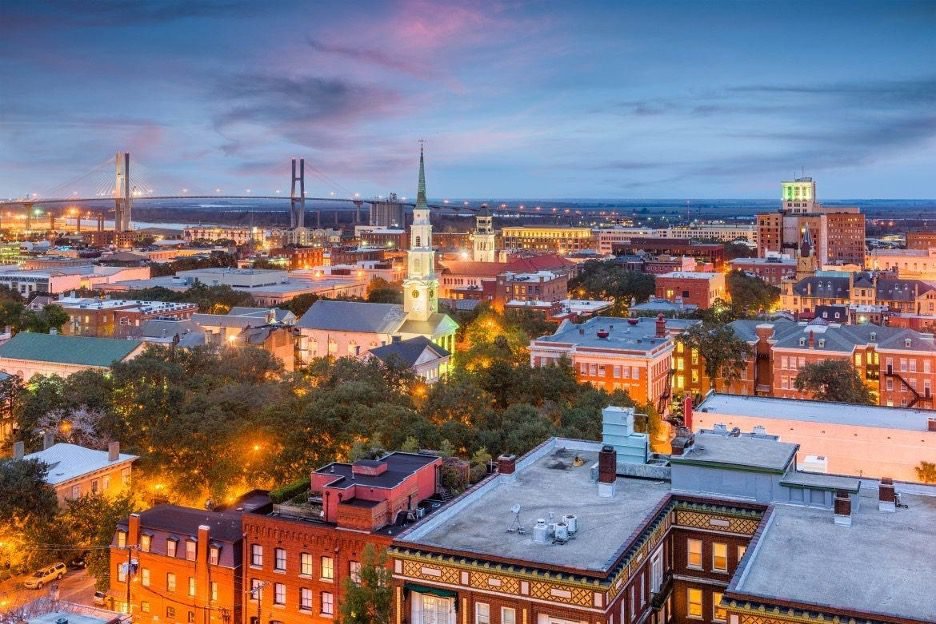 When it comes to why black families should consider moving to Georgia, the suburbs of Savannah are amazing to live in. In addition to ranking as one of the most welcoming places in the world, Savannah also provides a unique mix of a modern style with old-school charm. The cost of living in Savannah is a little bit higher than the state average but lower than the national average, and it's worth it because of all the healthcare amenities, educational prospects, and job opportunities. This city is known for its gorgeous architecture, rich black history, magnificent greenery, and lively culture. So if you're a black family and looking for a new place to call home, it'd be a great decision to have Savannah as your top priority.
Here are some of the most diverse suburbs in Savannah:
Garden City
Henderson
Georgetown
Pooler
Richmond Hill
#7. Columbus, GA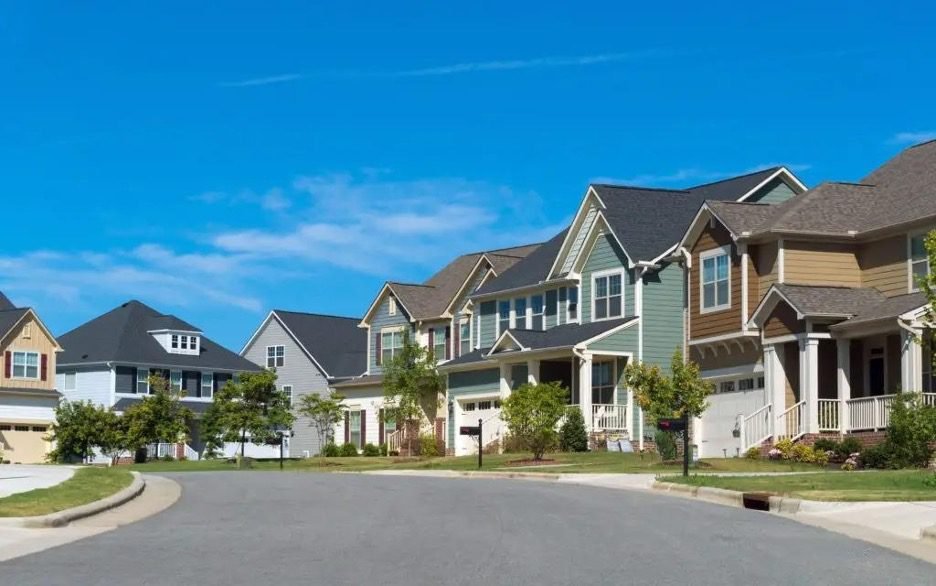 Columbus provides a welcoming environment for black families looking for a city to call home. With its robust economy, high-quality education system, safe environment, diversity, top-notch healthcare, and affordability, Columbus is the best option for black families and young professionals to live.
Here are some of the best Columbus Suburbs for Black families:
Victorian Village
Brewery District
Woodland Park
Old Oak Historic District
The best neighborhoods for black singles and young professionals are:
#8. Athens, GA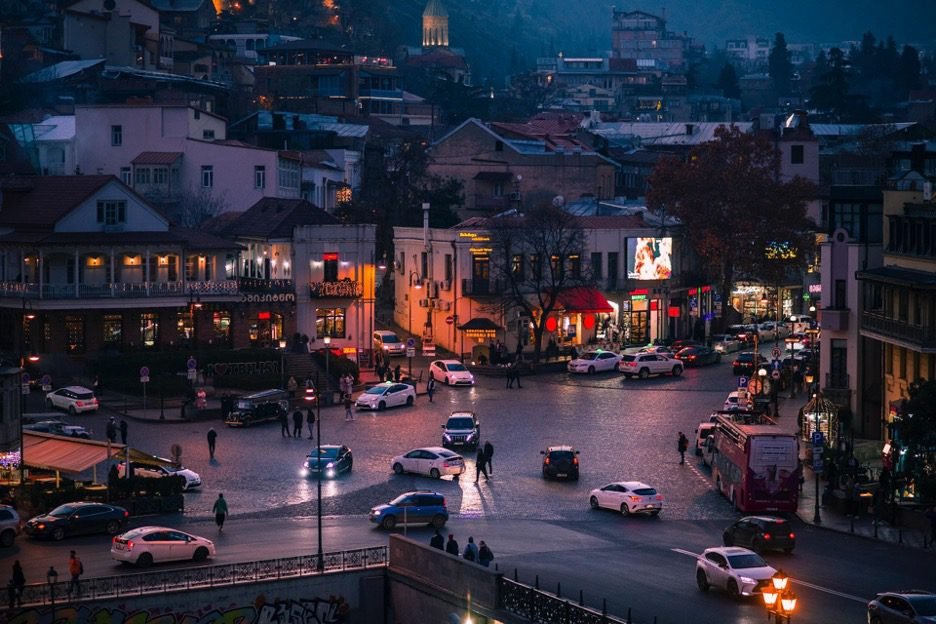 Many of us already heard a lot about Athens as a great option for tourism. But for the black families looking for a great city to call home, Athens provides a strong sense of belonging along with other opportunities in business, education, job market, and healthcare. Nightlife in Athens is just amazing. Cost of living is also affordable. Along with that, you will also enjoy a variety of dining options, entertainment, and lovely parks to spend some quality time with your loved ones. Residents of Athens will welcome black families with open arms.
Here are Athen's best neighborhoods to live in:
Plaka: A light and bright area
Gazi: Friendly and Cheerful People
Psyri: Great for families and calmer sorts, Great nightlife
Exarchia: Where the cool kids hang out
Kifissia: Relaxed, leafy district in northern Athens
#9. Kennesaw, GA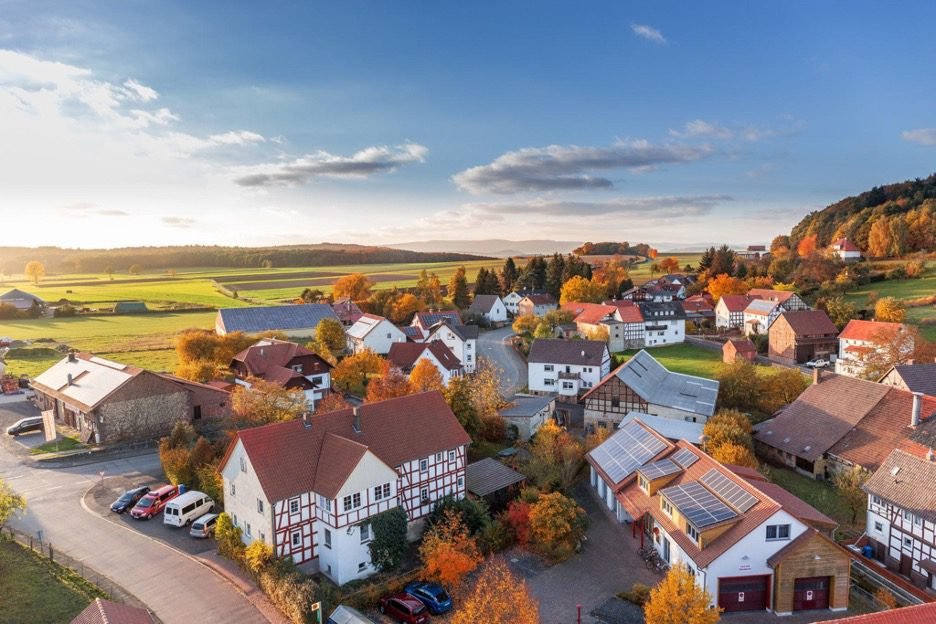 Kennesaw is a city where there's a little bit of everything for everyone. From the busy city life downtown to the more calm and suburban feel of the neighborhoods, this appealing small city has a lot to offer its residents.
Kennesaw is perfect for those black families or young professionals who want to avoid the stress of a big city, but still, want all the facilities and opportunities. This city's friendly and welcoming culture is a big part of its identity.
Here are the top 5 neighborhoods to live in Kennesaw, GA.
Park View Neighborhood
Barrett Green Neighborhood
Marietta Country Club
Legacy Park
Summerbrooke
#10. Lawrenceville, GA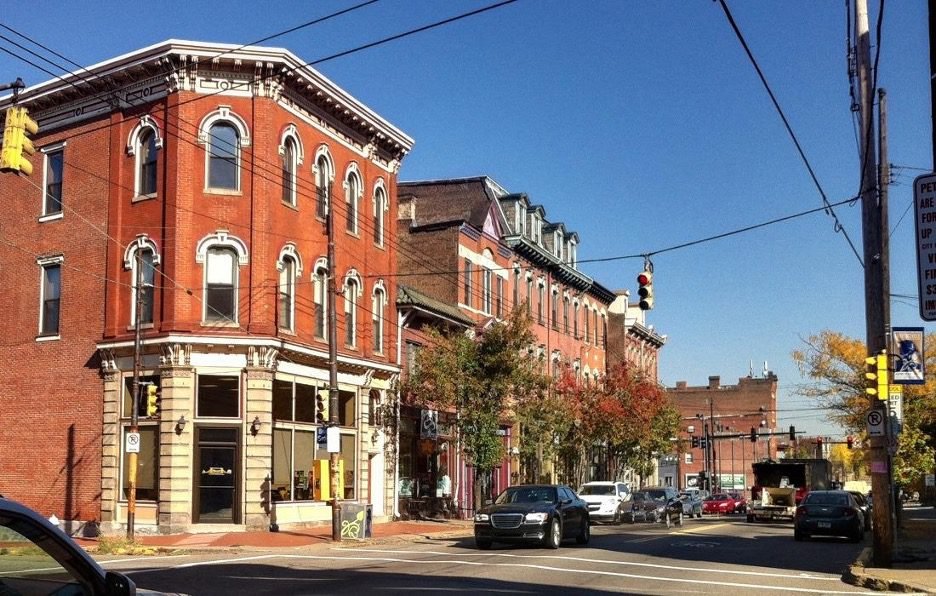 Lawrenceville is located about 30 miles northeast of downtown Atlanta. It is one of the best cities to live in Georgia for black families. It is famous for its suburban feel and amazing parks. The public schools in Lawrenceville provide high-quality education. The perks of living in Lawrenceville include access to good public schools, affordable cost of living, amazing restaurants, healthcare, job opportunities, and a strong sense of belonging.
The highest-rated neighborhoods in Lawrenceville are:
Bethesda Park: Beautiful houses and friendly people
Alcovy Creek: A calm neighborhood
Campbell Manor: Charming community
Jacobs Farm: Wine racks and walk-in pantries
#11. Decatur, GA
Decatur GA city is located around 5 miles east of downtown Atlanta. The city lies in DeKalb County and the neighboring areas are Belvedere Park, Druid Hills, Plantersville, and Gresham Park. This gorgeous Atlanta suburb is everything a family needs to raise kids or to lead a successful life. Decatur is a safe place to live because it has a crime rate that is 7% lower than the state of Georgia. Decatur is an expensive city and the cost of living in Decatur is relatively higher. The school system in Decatur is top-notch and job opportunities are limitless.
If you're moving to Decatur, consider one of these best neighborhoods to live in:
Decatur Heights
Oakhurst
Winnona Park
Sycamore Ridge
#12. Peachtree City, GA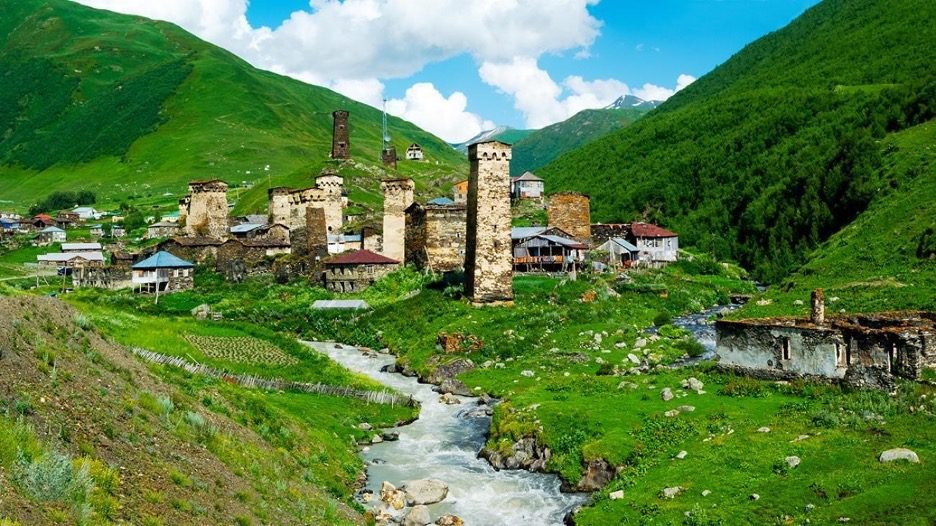 Around 30 miles from the heart of Atlanta, you will find a beautiful city called Peachtree City. Breathing in Peachtree City gives you a different kind of daily energy. This city was planned and established by a group of real estate inventors back in 1959. This city is best for retirees, young families, and single professionals seeking a break from the everyday pattern of life. The education system in Peachtree City is top-rated. Compared to the rest of the state, Peachtree City is incredibly safe.
Some great neighborhoods in Peachtree City include:
Clover
Spooner Ridge
Shake Rag
Starrs Mill
Whitfield Farms
Windgate Forest
Westpark
Wickerhill
Wynnmeade
#13. Adairsville, GA
In the heart of the Oothcalooga Valley, you will find Adairsville. The neighboring large city to Adairsville is Kennesaw GA, which is 37 miles away. Adairsville has a reasonable cost of living, which is 14% lower than the national average. Adairsville is a small city, but it certainly offers great job opportunities and quality education. The good news for the black families who are thinking to move and raise their kids here in Adairsville is that Adairsville is an incredibly safe place to live, as the crime rate is 5% lower than the national average. In Adairsville, you can enjoy traditional fast food, causal chains, local restaurants, and classy dining.
Here are some of the best neighborhoods in Adairsville, with a variety of perks for everyone:
Aubrey Park: Family-Friendly
The Adares: Recently Built Homes
The Landings at Miller's Ferry: Country Living
#14. Gainesville, GA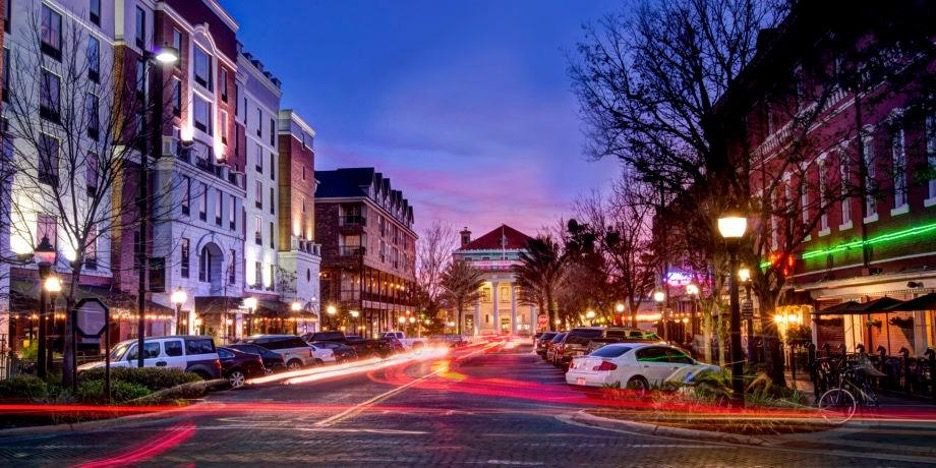 Gainesville is in Hall County and is located in northern Georgia. Gainesville shares borders with the cities of Oakwood and Woodlake. Gainesville is an amazing place to live due to its gorgeous surroundings and friendly residents. Gainesville is an easily affordable place to live. The school system in this city provides high-quality education. Career opportunities are not limitless, but you can easily support your family by earning an average income, as the cost of living is relatively lower than in other cities. Poultry farming is the most significant economic driver in Gainesville.
Gainesville is close to many major cities in Georgia. It is around 54 miles away from Atlanta, and 43 miles from the popular city of Athens.
Some great neighborhoods for black families to live in are:
Lake District: Luxurious Area with Lakes and Country Clubs
Mundy Mill: Kid-Friendly Neighborhood with Spacious Homes and Luxury Amenities
Downtown Gainesville: A Bustling Area Perfect for Young Professionals
#15. Johns Creek, GA
Johns Creek is a well-maintained city with top-notch quality of life. It's in the top 10 best places to live in America, and also, the top 100 safest places to live in America. Johns Creek is a diverse city having residents from many races, colors, religions, and cultures. People are very friendly and warm-hearted. Black families who are thinking of moving to Johns Creek will be welcomed by the residents of Johns Creek with open arms. The schooling system is top-notch and career options are endless. There is one drawback though, Johns Creek is an expensive city.
Here are the best neighborhoods for black families to live in Johns Creek:
The Falls of Autry Mill: Perfect place for athletic families
St. Ives: Gated community
Medlock Bridge: Largest community, near woods
Bottom Line:
Each city listed above has its own unique perks and perquisites. However, it is important to do a thorough research and consider the individual preferences before making a decision. You can also explore other places in Georgia, like Roswell, Sandy Springs, Marietta, Duluth, Brunswick, Woodstock, and Milton. But again, the decision depends on your personal preferences, aspirations, and lifestyle requirements.
Frequently Asked Questions:
Where do most African Americans live in Georgia?
Most African Americans live in Atlanta, GA.
Where are the black affluent neighborhoods in Atlanta?
Neighborhoods such as Niskey Lake and Hunter Street are black affluent neighborhoods in Atlanta, GA.
What is the blackest city in Georgia?
South Fulton, with 92% of the African American population is officially the blackest city in America.
Is Georgia a good state to raise kids?
Yes. A number of great schools, healthcare, and amenities make it a great place to raise kids.
Is it expensive to live in Georgia?
Georgia enjoys the fifth-lowest cost of living in the United States.
Can I get residency in Georgia if I buy a house?
Yes. By buying a property in Georgia and investing in real estate in Georgia you can get a residency for all family members.