Thailand, with its rich culture, stunning landscapes, and warm hospitality, is a destination that holds never-ending appeal for travelers of all ages. But what makes it truly exceptional is its amazing selection of kid-friendly travel destinations.
From vibrant theme parks to educational wildlife encounters and cultural experiences, Thailand offers a range of options for families seeking memorable adventures.
In this guide, we will explore eight of the most attractive and child-friendly destinations that this Southeast Asian gem has to offer.
Child-Friendly Travel Destinations in Thailand for Family Vacation
1. Dreamworld Bangkok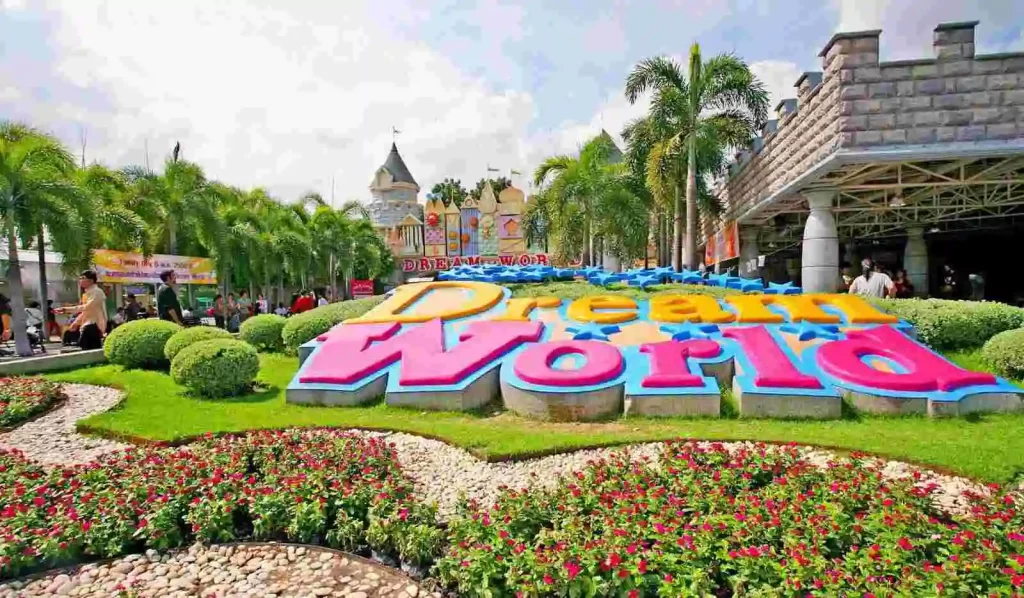 Dreamworld Bangkok is an enthralling theme park that promises a world of fun for kids and families. This extensive amusement park features a range of thrilling rides and charms fit for children of all ages.
Highlights include the following:
The thrilling Space Mountain roller coaster
The water fun at Super Splash
The pleasant Animal Farm where kids can interact with friendly animals.
The Snow Town offers a unique experience with its icy wonderland, perfect for escaping Thailand's heat. Dreamworld is a fantastic place for children to enjoy thrilling rides, meet cherished characters, and make lifelong memories.
Keep Reading: 6 Best Photography Spots and Scenic Views in Fort Walton
2. Safari World Bangkok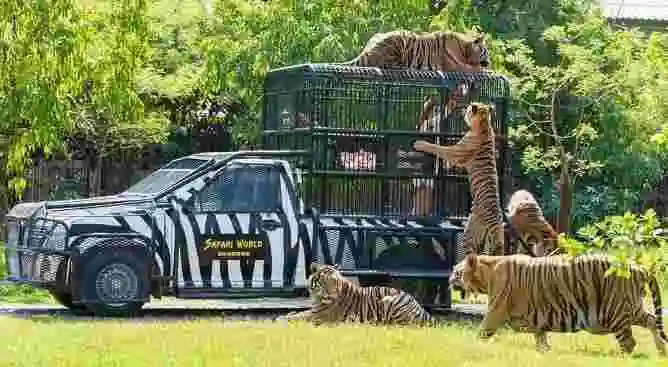 Safari World Bangkok is a fascinating adventure that brings the African savannah and the jungles of Asia to Thailand. This huge zoo and safari park is divided into two main sections:
The Safari Park
In the Safari Park, families can embark on a safari adventure, witnessing animals like lions, zebras, and giraffes in their natural habitats.
The Marine Park
The Marine Park offers an array of animal shows and exhibits, including a dolphin show and a bird show featuring intelligent and colorful parrots.
Safari World offers a thrilling blend of wildlife encounters and entertaining shows for an educational and fun experience.
3. Chiang Mai Zoo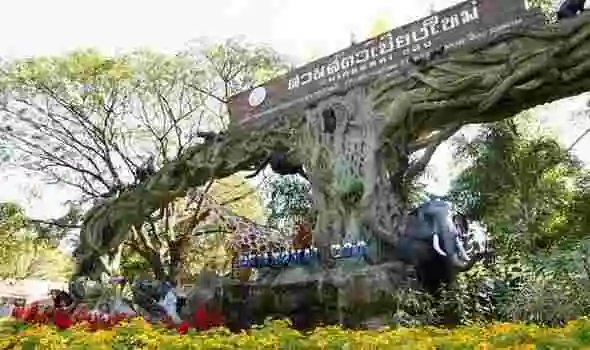 Nestled in the charming city of Chiang Mai, Chiang Mai Zoo is a fantastic destination for families. The zoo is home to a diverse range of animals, including pandas, tigers, and koalas, making it a unique opportunity for kids to see these creatures up close.
The zoo's spacious grounds also feature a playground and paddleboats for additional entertainment. It's a lovely spot to explore the animal kingdom while enjoying the charming beauty of northern Thailand.
4. Phuket Elephant Sanctuary
Phuket Elephant Sanctuary provides an educational and ethical experience for kids by allowing them to interact with rescued elephants. This sanctuary offers a chance to learn about the importance of elephant protection while observing these gentle giants in their natural environment.
Visitors can feed, bathe, and even walk alongside the elephants, nurturing a deep connection with these incredible creatures. It's a perfect destination for families who want to combine adventure with expressive wildlife encounters.
5. Samutprakarn Crocodile Farm and Zoo
For an electrifying adventure with a touch of danger, the Samutprakarn Crocodile Farm and Zoo in Bangkok is a must-visit. It boasts a wide collection of crocodiles, including the massive saltwater crocodile.
Kids can watch exciting crocodile shows that reveal the unbelievable strength and agility of these reptiles.
In addition to crocodiles, the zoo houses other exotic animals like tigers and orangutans. This unique destination offers an opportunity for children to learn about wildlife protection and witness incredible acts performed by skilled trainers.
6. Kidzania Bangkok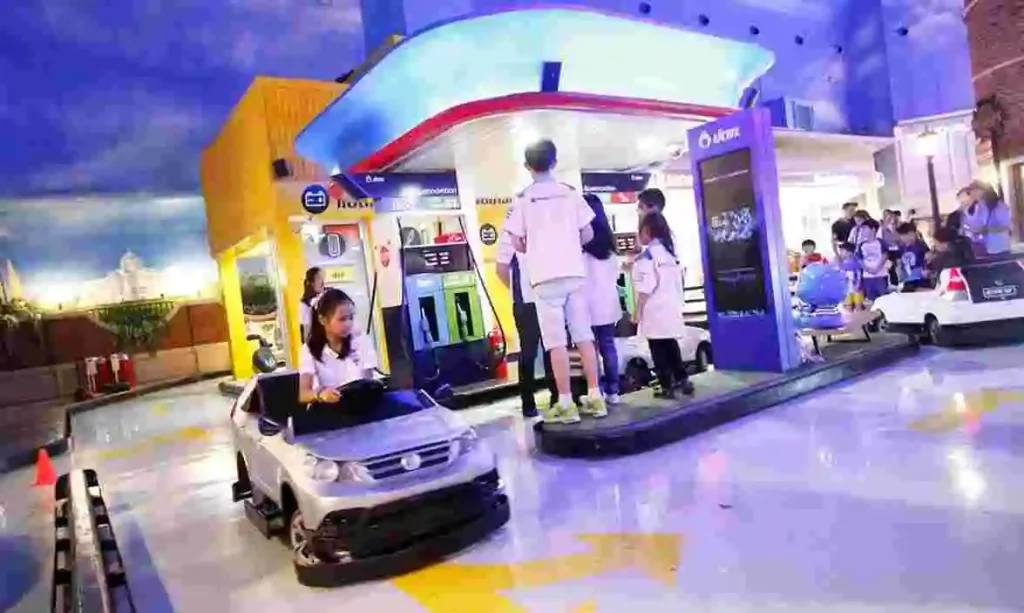 Kidzania Bangkok is an indoor educational and entertainment center designed to give kids a taste of the adult world. Children can role-play in various professions, such as doctors, firefighters, or chefs, and earn "Kidzos," the city's currency, as they complete tasks.
This immersive experience allows kids to learn about different careers and develop important life skills while having a blast. It's an excellent choice for a day of interactive learning and entertainment.
7. Erawan Shrine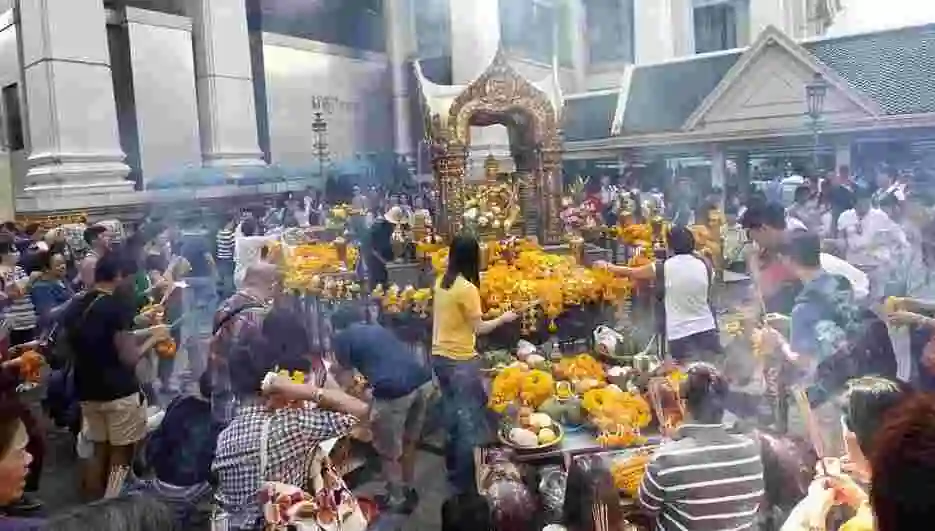 The Erawan Shrine in Bangkok is a culturally rich destination suitable for families. This Hindu shrine is well-known for its striking architecture and the four-faced Brahma statue at its center.
Families can witness traditional Thai dance performances here, adding a cultural dimension to their visit.
It's a serene spot to introduce children to Thai spirituality and heritage while enjoying the vibrant atmosphere of the city.
8. Nong Nooch Tropical Botanical Garden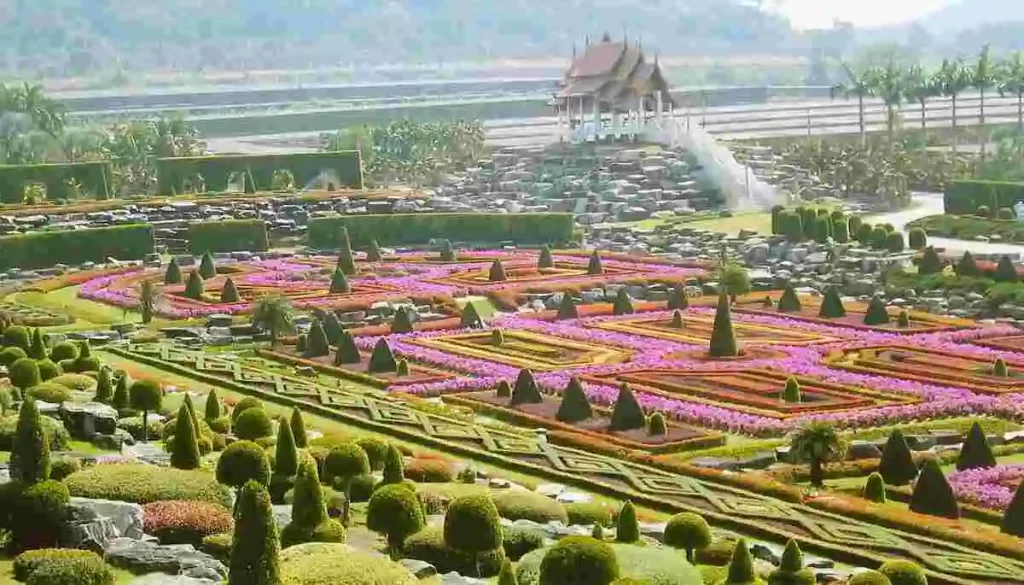 Nong Nooch Tropical Botanical Garden, located in Pattaya, offers a unique blend of natural beauty and cultural experiences. The garden features precisely landscaped grounds with a vast array of exotic plants and colorful flowers.
Families can explore the widespread gardens on foot or take a tram tour. Additionally, Nong Nooch presents daily cultural performances, including traditional Thai dance and elephant shows.
Kids can enjoy the natural world's beauty while learning about Thai culture and customs.
Bottom Line
In the lively heart of Bangkok, Dreamworld Bangkok summons with its exciting rides and captivating attractions designed to thrill kids of all ages.
Meanwhile, Safari World Bangkok promises an immersive journey through the animal kingdom, where families can witness exotic creatures in action.
Beyond the capital, Chiang Mai Zoo and Phuket Elephant Sanctuary offer opportunities to get up close and personal with mesmerizing wildlife.
For those seeking a blend of education and entertainment, Kidzania Bangkok provides an interactive experience that allows children to explore several professions.
And, for a cultural touch, the Erawan Shrine and Nong Nooch Tropical Botanical Garden invite families to plunge themselves in Thai spirituality and heritage.
Keep Reading: 5 Beautiful Places You Should Visit in Gran Canaria