Adventure seekers are drawn to destinations that provide heart-pounding experiences and incredible scenes. They look for adventure and thrill in extensive corners of the world and encounter nature's most brilliant spectacles. From the hypnotic dunes of the Arabian Desert to the fainting heights of Bangkok's skyscrapers, they go on journeys that challenge the usual and redefine their limits.
In this article, we will explore top 8 dream destinations for adventure seeker to visit in 2023. These eight dream destinations offer a symphony of adrenaline-pumping activities, an intimacy with pristine wilderness, and a chance to make cherished memories.
1. Dubai Desert Safari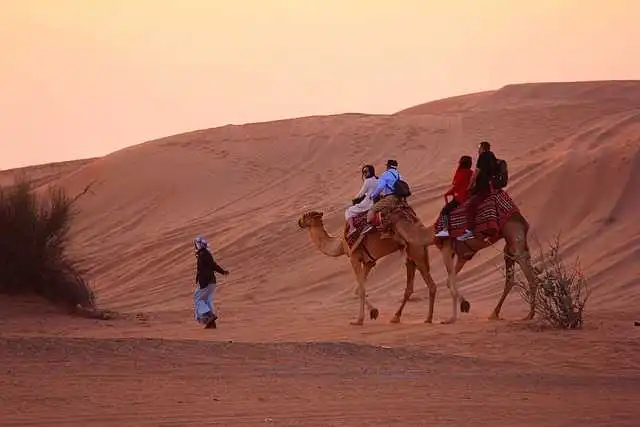 When it comes to things to do in Dubai Desert Safari, few experiences rival the adventure of a Dubai Desert Safari. Nestled within the parched landscapes of the Arabian Desert, this venture offers heart-pounding adventures through the hypnotic sand dunes.
Adventurers can choose between exciting 4×4 rides, sandboarding, or quad biking, all while witnessing the spectacular desert views.
As the sun dips below the horizon, the desert comes alive with a warm, golden glow, setting the stage for a night of starwatching and enjoying traditional Arabian cuisine at a desert camp. It's an adventure-seeker's dream come true.
2. King Power Mahanakhon Skywalk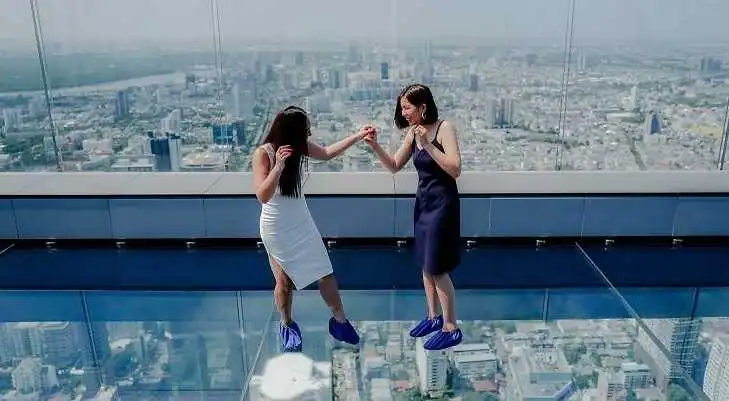 Situated in Bangkok, Thailand, the King Power Mahanakhon Skywalk offers a unique and bold experience for adventure seekers. It boasts one of the world's highest glass-floor observation decks, providing magnificent 360-degree views of Bangkok's skyline.
The "Glass Tray" extends outside the building, allowing visitors to walk on a transparent floor 78 floors above the city.
For those with nerves of steel, the thrilling Skywalk Experience provides a chance to walk around the building's exterior with safety binds, offering an electrifying, edge-of-the-skyline adventure.
3. Patagonia, Chile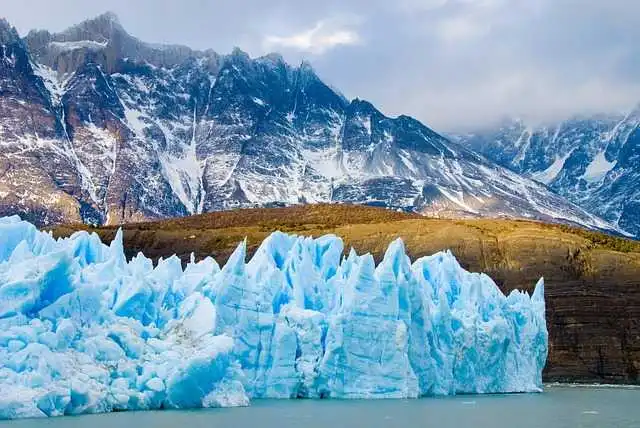 Nestled at the south of South America, Patagonia is a nirvana for adventure seekers. This rugged wilderness spans both Chile and Argentina, offering a dramatic landscape of gigantic granite mountains, azure lakes, and massive glaciers.
Adventurous activities here include trekking among the iconic spires of Torres del Paine National Park, ice hiking on the mesmerizing Perito Moreno Glacier, and kayaking through the remote fjords.
Patagonia's pristine beauty, feral nature, and challenging terrain make it an appealing destination for those seeking exciting outdoor experiences in one of the world's most incredible settings.
4. Bungee Jumping in Queenstown, New Zealand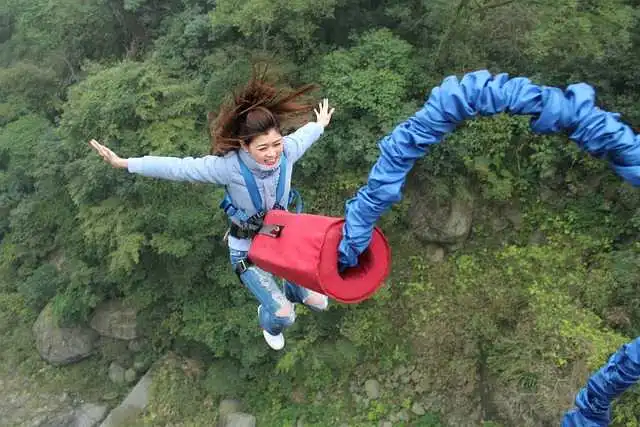 Bungee jumping in Queenstown, New Zealand, is an adrenaline-seeker's dream. Queenstown, often labeled the "Adventure Capital of the World," offers a heart-pounding experience with its iconic 43-meter Kawarau Bridge Bungy.
This historic site, the world's first commercial bungee location, dangles thrill-seekers over the charming Kawarau River.
With the spectacular backdrop of New Zealand's Southern Alps, participants take a daring leap, free-falling towards the river below, before getting back up. The rush of adrenaline, stunning natural scenery, and the sense of conquering fear make Queenstown's bungee jumping a truly remarkable adventure.
5. Amazon Rainforest, Brazil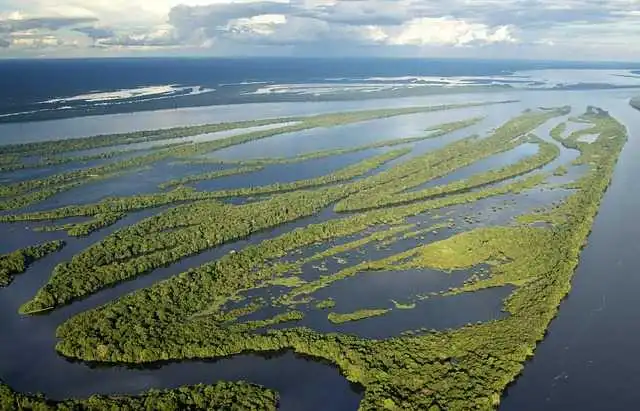 The Amazon Rainforest in Brazil is an adventure seeker's heaven, offering an unmatched experience in the heart of one of the world's most biodiverse ecosystems.
Explorers can enjoy thrilling jungle treks through compressed foliage, discovering exotic flora and fauna at every turn.
Wildlife enthusiasts can spot jaguars, macaws, and capybaras while sailing along the mighty Amazon River.
Venturing deep into the rainforest, visitors can witness vibrant native cultures, learning about ancient traditions and bearable living.
It's a place where nature's rare beauty meets adventure, making it a memorable destination for those seeking an exciting and immersive experience.
6. Iceland's Golden Circle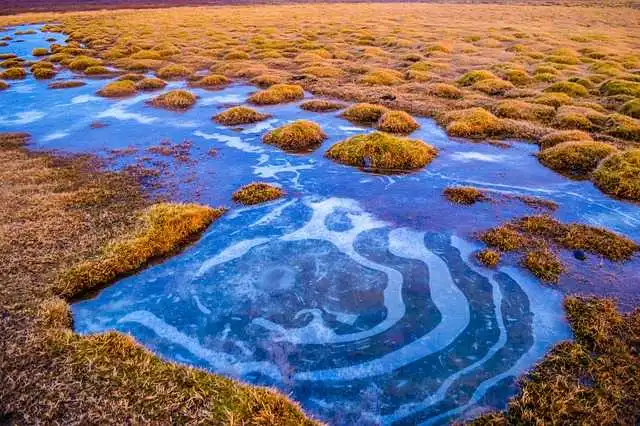 Iceland's Golden Circle is a fascinating adventure in the land of ice and fire. This 300-kilometer loop showcases some of the country's most hypnotic natural wonders.
Witness the explosive geysers at Geysir, including the famous Strokkur, which blows up like clockwork.
Explore the historical and geological significance of Thingvellir National Park, where tectonic plates drift apart.
And don't miss the crystal-clear waters of Silfra Fissure, where you can snorkel or scuba dive between continents.
This journey through Iceland's dramatic landscapes offers a exhilarating blend of geothermal wonders and unique geological miracles, making it a must-visit destination for adventure seekers.
7. Hiking the Inca Trail, Peru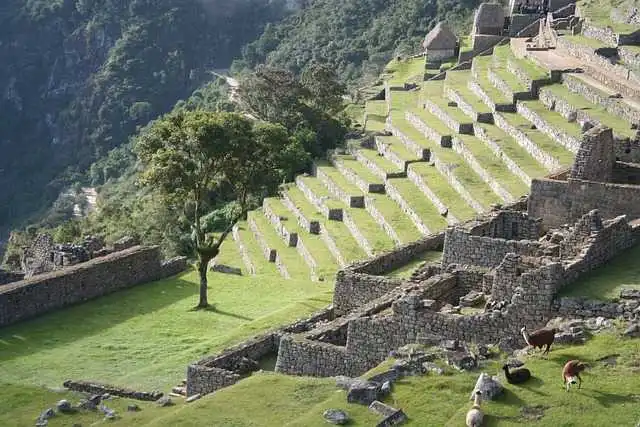 Hiking the Inca Trail in Peru is an awe-inspiring adventure that weaves through breathtaking landscapes and ancient history.
This iconic trek, often spanning four days, takes adventurers on a journey through lush cloud forests, high mountain passes, and Incan archaeological sites, leading to the mystical Machu Picchu.
Along the way, hikers experience the beauty of the Andes, encounter traditional Quechua villages, and witness the originality of Incan engineering.
The final reward is the awe-inspiring sight of Machu Picchu at sunrise, a moment that summarizes the spirit of adventure and exploration in one of the world's most unforgettable destinations.
8. Gorilla Trekking in Rwanda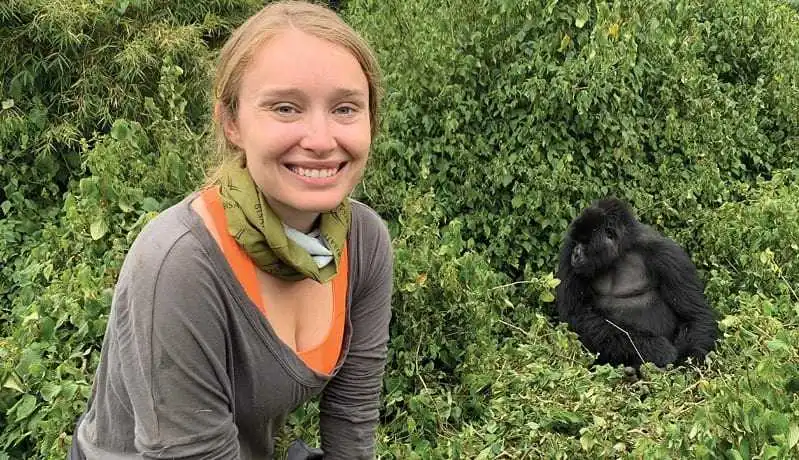 Gorilla trekking in Rwanda is a thoughtful and humbling adventure. Nestled within the volcanic Virunga Mountains, Rwanda's Volcanoes National Park is a sanctuary for critically endangered mountain gorillas.
This experience offers a rare opportunity to witness these imposing creatures up close in their lush forest habitat. The trek through bushy foliage and challenging terrain adds an element of excitement and anticipation.
Upon encountering a gorilla family, the connection with these gentle giants is dramatic, making it a remarkable journey for nature enthusiasts and wildlife fanatics alike, all while contributing to gorilla conservation efforts.
Bottom Line
In the wilds of Patagonia, Chile, rugged landscapes await those who desire the feral beauty of glaciers and mountains. In New Zealand's Queenstown, adventure-seekers take the dive from towering bridges, while the Amazon Rainforest in Brazil beckons with its mystique and untamed wildlife.
Iceland's Golden Circle promises geothermal wonders, and Peru's Inca Trail weaves through history and nature alike. For a more intimate connection with the animal kingdom, there's Rwanda's Volcanoes National Park, where gorilla trekking fosters a unique bond with these gentle giants.
These destinations are the canvas for adventurers to paint their stories, seeking the extraordinary in the world's most extraordinary places.
Keep Reading: 8 Kids-Friendly Travel Destinations in Thailand for Family Vacation