Visitor is the heart of a blog or an website. Without visitor there is no value of a blog. That is why, there are a lot of efforts like SEO, SEM, SMM etc are ongoing. Every bloggers or site owners has a target to reach his site in the search engines' first page. Most of them want good Alexa Rank, good Quantacast Rank and good Google Page Rank also. Today we will know how we can get more traffic or visitors to our blog or website and how we can increase our site's Alexa Rank or Google Page Rank.
1)      Post Regularly in Your Blog:
Post regularly in a definite interval is important. If you want to get good organic traffic, you must post daily at least once. If it is not possible, post weekly at least two-three. If you do not post regularly, you may lose your regular traffic who liked your blog or who went through your blog regularly.
2)      Write Qualityful Contents:
It is also important to write quality content in your blog because visitors don't like spammy contents or faltu topics. Try to write resourceful content though it is once per week. If the visitor thinks that your site or blog is resourceful, he will come back again and again. Moreover, if your write meaningful & resourceful unique content regularly, your site/blog will be highlighted to the search engines like Google, Bing, Yahoo etc and your posts would be indexed quickly.
3)      Submit Your Blog to the Search Engines:
There are a lot of information in the web. Among all information, search engines help us to find the necessary info. Search engines show those contents in their search results which have been indexed properly after posting. So i think you have understood the value of indexing of your posts to the search engines.
4)      Promote Your Blog into Social Media:
You must promote your blog (posts/contents) into social media like facebook, twitter, myspace, stumbleupon, vk, digg, diggo, linkedin, youtube, google+ etc. You must share your posts regularly to the social media. All most all of the social media are free for all. You can open a fanpage into the social media in the name of your blog like infozone24 fanpage. It will play an important role to enhance traffic to your blog.
5)      Increase Qualityful Back link:
Increase qualityful back link for your site. There are a lot of ways to create back link for your site such as: (a) Comments Posting into the Related Blogs (b) Social Bookmarking (c) Forum Posting (Answering/commenting into forums) (d) Guest Blogging (Article writing to the another blogs) (e) Directory Submission etc. In the easy word, if you have more back links for your blog, you will get more value from Google and your page rank will be enhanced. You can get a list of social bookmarking sites from this post List of Do-Follow Social Book Marking Sites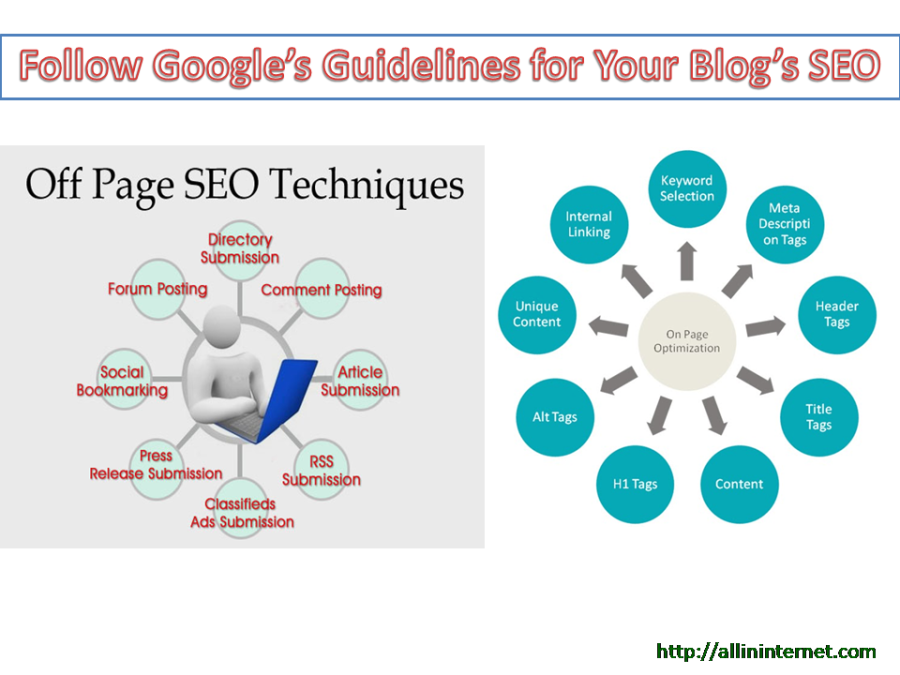 6)      Video Marketing:
Now-a-days, video marketing is also an important way to get more traffic to your site. A lot of people uses youtube video site. So make some video on your topics and upload it there. Then, give a link of your blog under this video. Hope you will not be dishearted to get more traffic to your blog . Without using youtube, you can upload your video into metacafe, dailymotion etc video sharing sites. If you share your uploaded video to social sites like facebook, twitter etc, you can get good traffic to your blog also.
7)      Use Yahoo Answer:
Yahoo answer is also an important way to get traffic to your blog. If you answer of the questions correctly and regularly to the yahoo answer site, you can get huge traffic to your blog. During answering a question of yahoo answering site, you can put your blog's link. Though by answering into yahoo answering site, you cannot get dofollow link, but, you can good traffic to your blog.
8)      Attending in the Forums:
If you attend in different forums and post & comments regularly, you can get traffic also to your blog. During forum posting, make your site's link into your signature. There ar few forums where you can put your site's link from the beginning but most of the forum sites do not allow to put your site's link in the beginning. In this case, wait for few days and active there. It would help you to get more traffic to your blog.
9)      Right Uses of Proper Key words:
Search engines changes their algorithm time to time. According to new algorithm of Google Search engine, more importance has been given on on-page SEO than off-page SEO (Back Linking). Earlier you can write poor quality article and do off page SEO to come into the first page of Google Search Engine. But now it is greatly impossible. Rather if you do off page SEO more, it is counted as spamming now. So before writing any article, research your keyword first. So analyze your keyword first, then write unique & copyright free content for your blog. If you do so, then, you can get more traffic to your blog by doing off-page SEO.
10)  Write into Press Release:
Press Release can also play an important role to get more traffic to your blog. It can work in various ways to bring visitor to your blog. Among them, one way is very effective and that is to use perfect keyword by targeting visitor. At least, write minimum two press releases monthly. Hope it would work effectively to bring more traffic to your blog.
11)  Directory Submission:
You can increase traffic to your blog by submitting your site into different directories. You can get good results by submitting your site into high PR directory sites. You can get a list of High PR Directory Submission Sites here.
If you follow above guidelines properly, regularly and effectively, you must get a good result soon.
I will definitely appreciate you if you make at least one comment to this post (negative or positive).